The world we live in today
Fuelled by a growing population that continues to consume food, materials and resources at an alarming rate, our planet faces huge challenges.
Our oceans are filling up with plastics pollution and accelerating climate change continues to impact fragile ecosystems.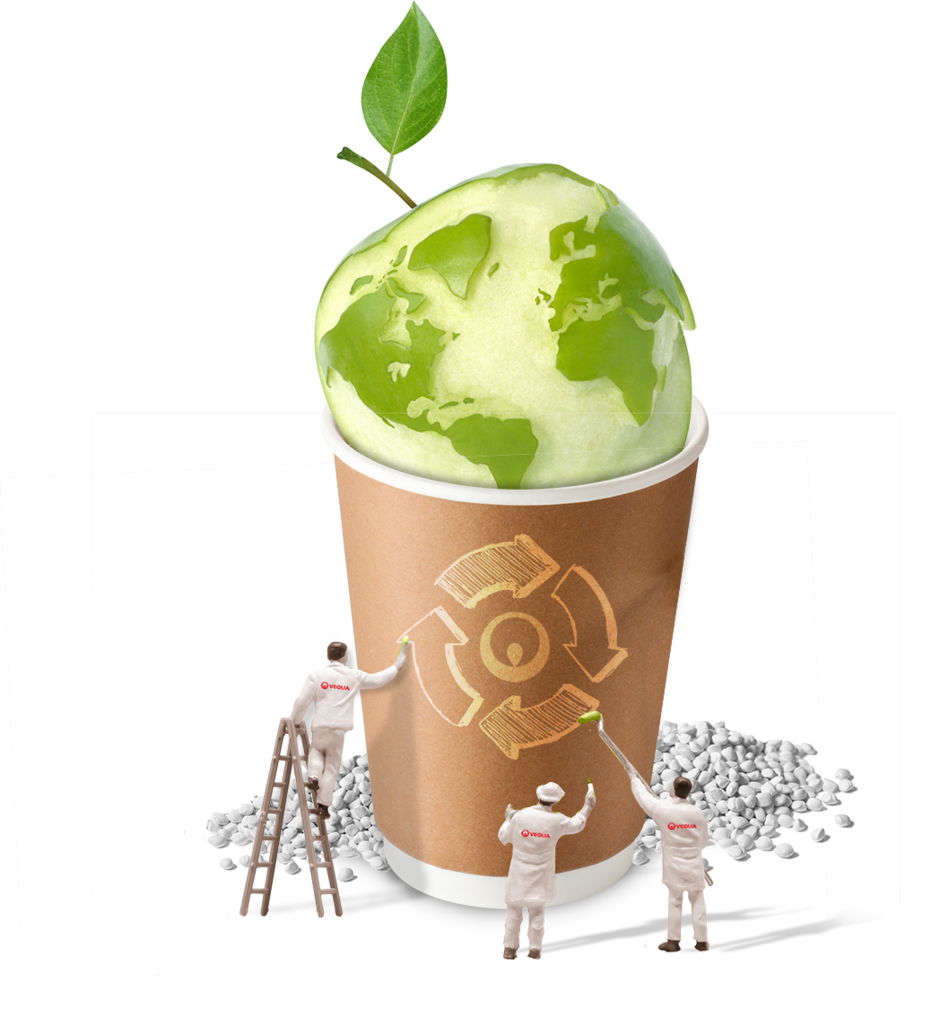 Energy demand is soaring, with global energy use set to increase by 28% by 2040. Meanwhile, England, Scotland and Wales are set to face a 3 billion litres per day water deficit by the middle of the century.
Against this backdrop, there is a need for a new way of doing things, right here, right now; particularly when it comes to managing resources.
Fortunately, doing the right thing is good business and it can be good for your business too.
This Sustainability Report shows our commitment to resourcing the world, supporting the people we employ and playing an active role in the community.
---
Solving resource problems sustainably.
Veolia works with its industrial, commercial and public-sector customers in waste, water and energy to solve resource problems. By working together we are helping to realise a sustainable future and at the same time, support the people we employ and the communities in which we operate. Our services create real value and help to reduce carbon, preserve natural resources and raise environmental standards.
Responsible business
This report highlights how we are a responsible business. We are committed to working in partnership with our customers to find solutions to the environmental problems we face.
Alignment with the UN Sustainable Development Goals
In this report we demonstrate how our activities reflect the aims of the UN Sustainable Development Goals. We report on our activities under 10 of the SDGs where we have the most significant impact.