The world we live in today
Fuelled by a growing population that continues to consume food, materials and resources at an alarming rate, our planet faces huge challenges.
Our oceans are filling up with plastics pollution and accelerating climate change continues to impact fragile ecosystems.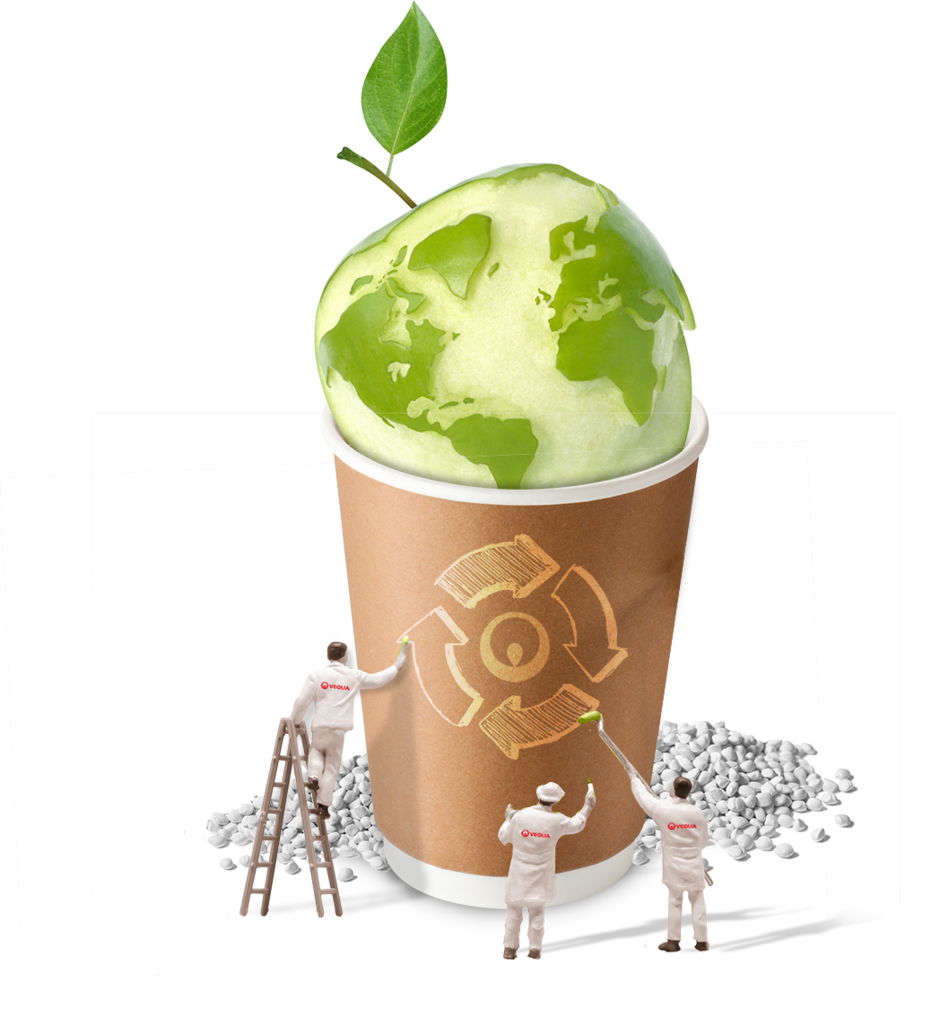 Energy demand is soaring, with global energy use set to increase by 28% by 2040. Meanwhile, England, Scotland and Wales are set to face a 3 billion litres per day water deficit by the middle of the century.
Against this backdrop, there is a need for a new way of doing things, right here, right now; particularly when it comes to managing resources.
Fortunately, doing the right thing is good business and it can be good for your business too.
Delivering innovation for our customers
We work in partnership with our customers to develop innovations that deliver value by increasing efficiencies and cost savings. These solutions also help to significantly reduce carbon impacts by preserving scarce resources, raising environmental standards and preventing pollution in local communities.
We hope you enjoy our latest sustainability update. This report includes examples of our partnership working and highlights the real benefits we continue to deliver to our customers' bottom line, the communities we live and work in and our employees.

We are committed to resourcing the world, supporting the people we employ and playing an active role in the community.

What makes Veolia different is that we are focused on preserving resources and manufacturing green products and energy from waste, wastewater and wasted heat.

Not only is it good for business, but it is also good for the economy, local communities and the planet, as we drive innovation, create new skills and jobs and create social impact for all
Responsible business
is good business
By unlocking value within process waste for either reuse or sale, and recycling wastewater, our customers can typically find cost and carbon savings of up to 20%, and in some instances up to 30-50% off their energy bill.
Our strategy
By working in partnership, we deliver value for our customers across waste, water and energy and create value for:
Society and People
220 people completed our apprenticeship programme
For every £1 spent with the public sector, up to £4 of social value was created
Our Reporting of Injuries, Diseases and Dangerous Occurrences Regulations (RIDDOR) reporting increased by 22%, demonstrating  a more proactive culture towards safety
 A third of our Board is female - that's 7% more than the FTSE100 average. Plus, we have a negative gender pay gap of -0.18%
35% of operatives recruited from groups such as NEETs (not in education, employment or training), ex-offenders and former military (25% above the 10% target for 2017)
Environment
We operate more than 496MWe of low carbon electricity generation - enough to light up 1.2 million homes
We recycle up to 300 million litres of water for reuse in industrial processes
Our digital solutions cut water leakage from 22% to 4%
We produce 220,000 tonnes of compost at our 12 sites
We are carbon positive, saving our customers 2 million tonnes of carbon emissions
25% of our revenue comes from the circular economy
Economy
We spend £900 million a year with suppliers, 62% of which is with small/medium enterprises
We employ 15,000 people
We have more than 80,000 customers across public, commercial and industrial sectors
We provide energy management to over 100 hospitals
We have invested more than £2 billion  in the last 5 years in UK infrastructure, plus another £1 billion is proposed by 2022
14 new start-up businesses have been launched through our innovation process, generating around £6.4 million  in revenue since the Innovation Den was launched in 2013
---
Not only is responsible business good for the economy, local communities and the planet, but it's also good for your bottom line.
Getting the inspiring stories from some of our management board and business ambassadors.
Click on the images below to watch our management board and business ambassadors talk about how we are delivering value for society and people, the environment and the economy.