With stringent regulations demanding high standards across industry, decommissioning activities need to be carried out safely, sustainably and efficiently. A multi-faceted partner that can support with a range of services is key to this.
Getting the balance right
For businesses undertaking decommissioning and decontamination activities as part of a site's development or demolition, there is a range of elements to consider. These can include various types of specialist industrial cleaning applications, deployed in order to ensure that chemical and hydrocarbon based processes are handled in a safe manner on your behalf. The wastes produced also need to be managed in a cost-effective and environmentally sustainable way.
Complex process systems need to be cleaned effectively so that they are 'de-risked' and safe for future handling or demolition, including vessels, pipelines, columns and heat exchangers, as well as wastewater handling and treatment systems. It's crucial to balance the successful completion of all of these elements with cost efficiency, safety and compliance, which can be especially difficult if dealing with a range of suppliers.
Work with a team that does it all
A team that looks after all of these services, whilst matching your commitment to safety, can make decommissioning, and other projects, seamless. Veolia's Industrial Site Services team are experts in a range of areas, from industrial cleaning of complex equipment using automated cleaning systems, to chemical decontamination and sub-surface infrastructure CCTV inspection. Combining this expertise with cutting-edge equipment and years of experience makes us the ideal choice to ensure your project is stress-free and efficient.
Your decommissioning project management partner
Our on-site management teams ensure you have complete visibility over how the work is progressing, and guarantees a co-ordinated approach to the Construction (Design and Management) Regulations - giving you peace of mind that the project is being undertaken safely. The work we carry out is always tailored to your needs and the complex nature of the project will be analysed by our experts to ensure that our services and solutions meet your requirements.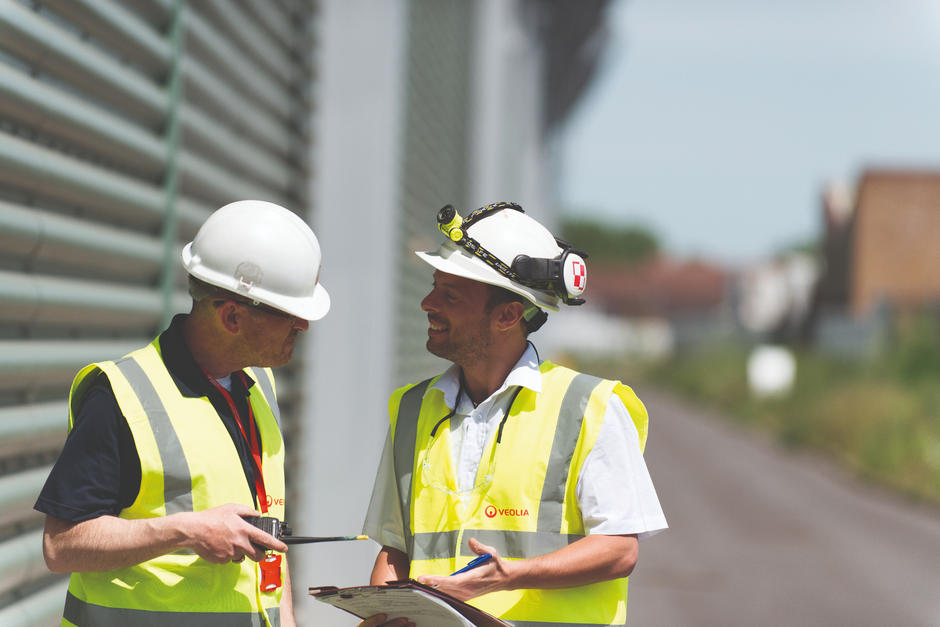 A key benefit of partnering with Veolia is also the potential for us to provide you not only with specific industrial cleaning operations, but also to provide 'turn key' solutions which involve other services such as demolition via our specialist contractor KDC, water treatment via Veolia Water Technologies or sludge treatment and reduction via Brettex. This allows us to work across a range of sectors, including manufacturing, petrochemical, chemical and food & beverage. We can also bring together our expertise across water, energy and waste, meaning that we carry out projects with a multi-faceted approach, always able to identify opportunities for improving efficiency, safety and sustainability. For high-risk work such as decommissioning in particular, having a partner you can rely on to cover a range of areas is key to success.
HOW CAN WE HELP YOU?
Find out more about how our Industrial Site Services can benefit your business