Veolia's Li-ion
Battery Recycling Services
provide customer access to the latest technologies, ensuring that obsolete Li-ion batteries are recycled safely and efficiently at our battery recycling facilities.
Veolia Battery Recycling Facilities and Services
Veolia's permitted and licensed battery recycling facility in Minworth (UK) can arrange for the safe collection and recycling of your end-of-life Li-ion batteries. It marks the first step in developing recycling technology and treatment capacity of batteries, which is ever critical with an anticipated 350,000 tonnes of end-of-life electric vehicle batteries predicted to be in the country by 2040. 
The plant will initially discharge and dismantle batteries before the mechanical and chemical separation recycling processes are completed. In addition, Veolia will utilise its global network to establish a full circular economy solution in the next five years to produce battery precursors in Europe.
Learn more about Minworth Battery Recycling Facility
What is Li-ion Battery Recycling?
End-of-life ( EoL ) Li-ion batteries are processed so reusable materials are extracted and made available for reuse including in new Li-ion batteries. This includes the copper and aluminium that make up the anode and cathode of the batteries, along with the cobalt, lithium, manganese and nickel salts which are mixed with graphite and known as "Black Mass"
Expert advice is on hand to recycle your end-of-life Li-ion batteries.
Veolia's battery recycling specialists are on hand to work with you to ensure that your batteries are safely packaged, transported, and recycled. Full reporting on the recycling rates of your batteries and certificates of recycling can be provided where required.
Need Advice?
We take away the guesswork. Our team is available to help ensure that your waste is correctly and efficiently handled. 
When an industrial Li-ion battery reaches the end of its useful life, if not reused, it must be recycled under UK Waste Battery Regulations. 
Disposal by incineration or landfill is prohibited under the regulations, therefore it is important to use services that can provide reporting on the process.
Contained within Li-ion batteries are scarce and valuable recyclable materials such as cobalt, nickel, copper and manganese, which can be recycled and even reused in new Li-ion batteries.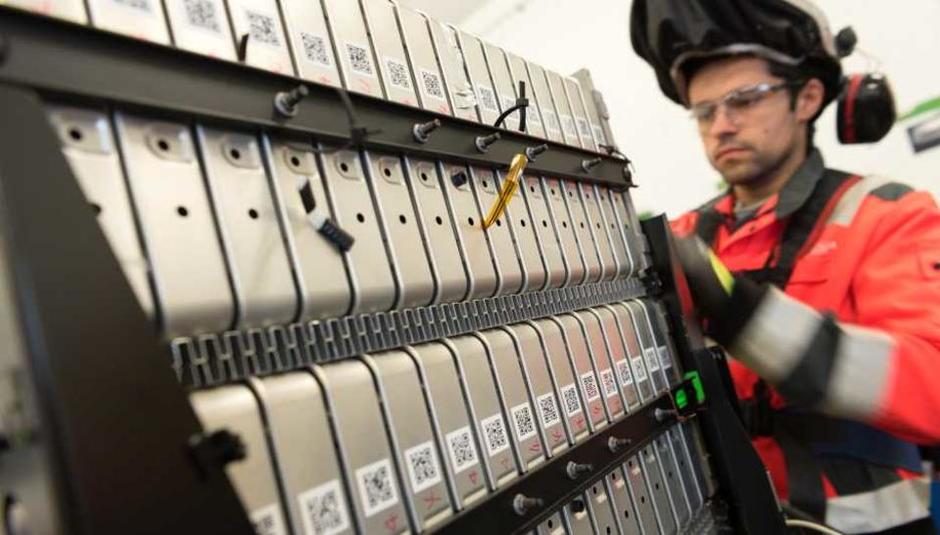 Veolia has the capability to recycle all types of rechargeable Li-ion batteries.
There are an extensive amount of items containing Li-ion batteries, often causing confusion as to what can be recycled. Our experienced team can help you understand the best recycling options for your waste Li-ion batteries and all other battery chemistries.
Batteries are commonly found in the following types of equipment: Electric Vehicles (EVs), Electric Bikes (E-Bikes), Electric Scooters, Power Banks, Electric Power and Garden Tools, Laptops, and Uninterruptible Power Supplies (UPS).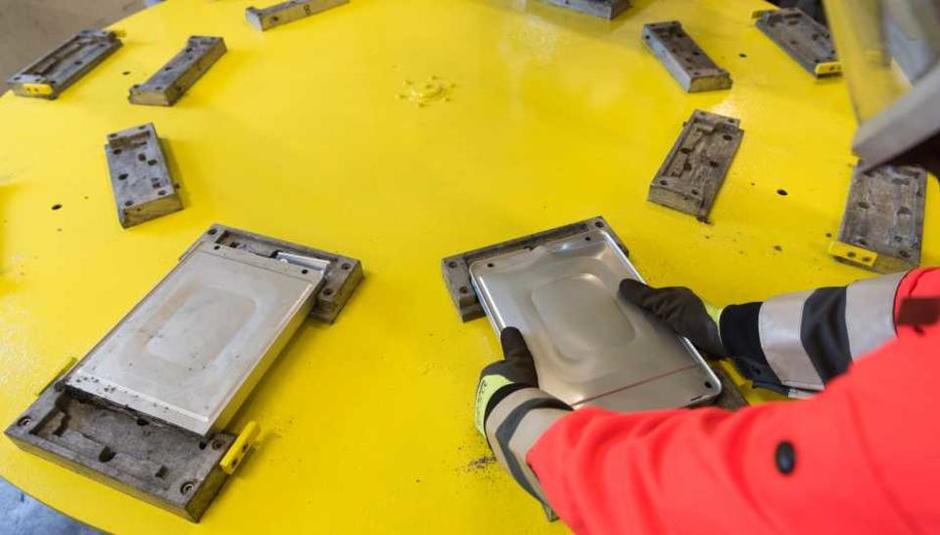 Is your business looking for battery recycling?
Register your interest in our new battery recycling facility.