From saving the climate to securing our energy, the UK can't wait.
In the face of immense global challenges around climate, sustainability and energy security, we need governments and businesses working together to come up with sustainable solutions.
Veolia is working hard in the UK and around the world in providing these solutions. In the UK we will be recycling electric vehicle batteries through our new plant in the West Midlands, are already powering nearly half a million homes through our energy recovery facilities, and are developing new technologies in the field of plastics recycling.
We are a world leading driver of ecological transformation. Nevertheless, we want to do more and believe that we are well placed to do so. Addressing these challenges requires both scale and an international perspective. This is why in 2022 Veolia is creating a true global champion for sustainable development.
Whether it's urban mining to secure supplies of precious metals to recycle for electric battery production, or capture and reuse of CO2 to improve soil, or creating animal feed from waste, the opportunities of the future are immense.
We have made powerful progress towards these solutions. But there is more to be done. Protecting the planet will require the inspiration and perspiration of our people and our partners. It will also need significant financial investment.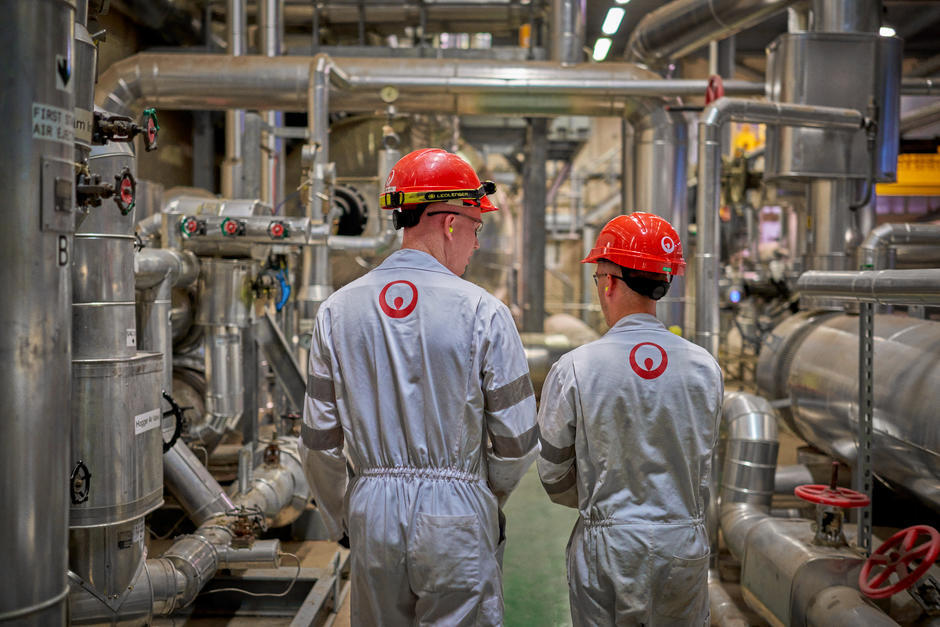 In the UK, there is an appetite for change and an opportunity to create jobs and new industries. Almost half of people think that the environmental situation has worsened in the UK in recent years with more than 85% of them claiming that pollution and climate change are already harming their health and the economy. For two thirds of people in the UK, "the time for action is now". This means deploying the types of solutions that Veolia can develop as soon as possible, to support and innovate for a better and stronger future.
The UK has made bold commitments towards carbon neutrality and has an ambition to become a hub for future innovation. Veolia, with over 13,000 employees in the UK at the cutting edge of ecological transformation, stands ready to help make that a reality.
We can succeed together.
- Estelle  Brachlianoff, Chief Executive Officer