The Innovation Journey
Take a look into how Veolia approaches innovation to support the push for ecological transformation
Innovation is at the core of Veolia's strategy and culture as we strive to become the champions of ecological transformation: to manufacture green products, to produce green energy, and to develop bespoke solutions for our clients.
Our employees actively involve themselves in these objectives by engaging in our internal innovation process to develop bespoke solutions for customer challenges.
All Veolia employees can submit their ideas. To start with, ideas are discussed informally within innovation workshops, promising ideas are then carried forward into the Innovation Den, where a formal pitching process takes place in front of customers, our Chief Executive Officer and Executive Committee Members. Approved ideas then gain mentoring support to test and then launch that innovative product into one of our business streams.
Read on below to learn more about Pro-Grow, a product that grew from an employees innovative idea and is now available to buy: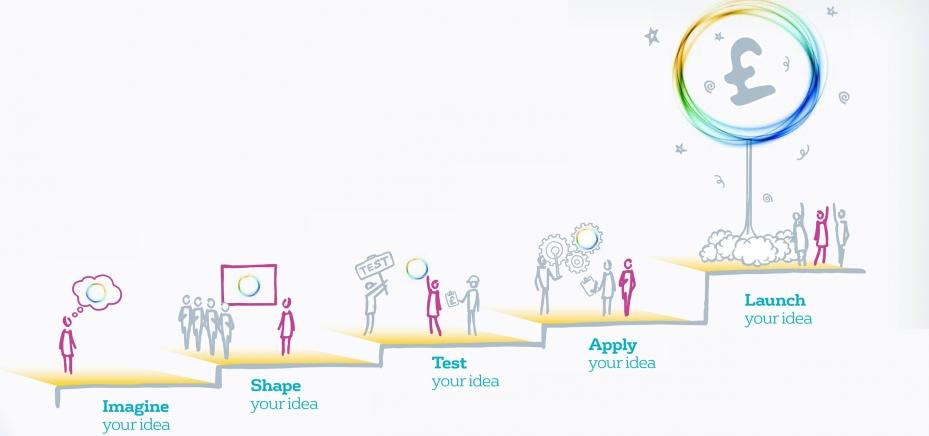 At Veolia we have a wealth of knowledge spanning multiple sectors and industries. This puts us in an ideal position to translate new or existing knowledge into sustainable products, solutions, and services.
Pro-Grow - Our Latest Innovation Success
Pro-Grow is a range of high quality peat free products available in different bag sizes to the garden retail market in the UK.

Veolia is the largest composting company in the UK, producing almost 200,000 tonnes of compost PAS100 per annum.  With 12 production sites dotted across the UK we have a comprehensive range of products ideal for the horticultural industry.
Pro-Grow range gives a final touch to the garden. All of our products are 100% peat free, manufactured and packed in the UK which is quite unique in an industry still dominated by the use of peat.
Our range is currently retailed in more than 200 shops in the UK or you can find our products online here www.pro-grow.com
The range includes:
Multi-Purpose Compost
A careful blend of ingredients which provide the perfect growing conditions for a wide range of plants at all ages. Includes nutrients for healthy plants and organic matter to help break down heavy clay soils and improve sandy soils.
Bark Chips
An attractive ornamental bark which can be used to enhance the health and appearance of garden borders, beds and pathways, and as a mulch to retain the moisture in the soil whilst keeping the weeds down.
Woodchip mulch
The woodchip is pre-composted to give an attractive dark appearance and breaks down over time to gradually release nutrients and improve soil structure.
Pro-Grow Lawn Conditioner
Rejuvenates tired looking lawns by improving the soil structure for strong roots and providing natural nutrients for healthy grass. Ideal for application after turfing; for lawn repairs; or as a top dressing.
Pro-Grow Soil Conditioner
Rich in nutrients and essential trace elements, our Soil Association certified, organic soil conditioner provides plants with an ideal growing medium.
Top Soil
Pro-Grow Premium Top Soil is a premium quality product enriched with organic matter. It is a blend of PAS 100 quality peat-free compost and carefully selected single source virgin sand, screened to 0-10m. It is ideal for general landscaping solutions.