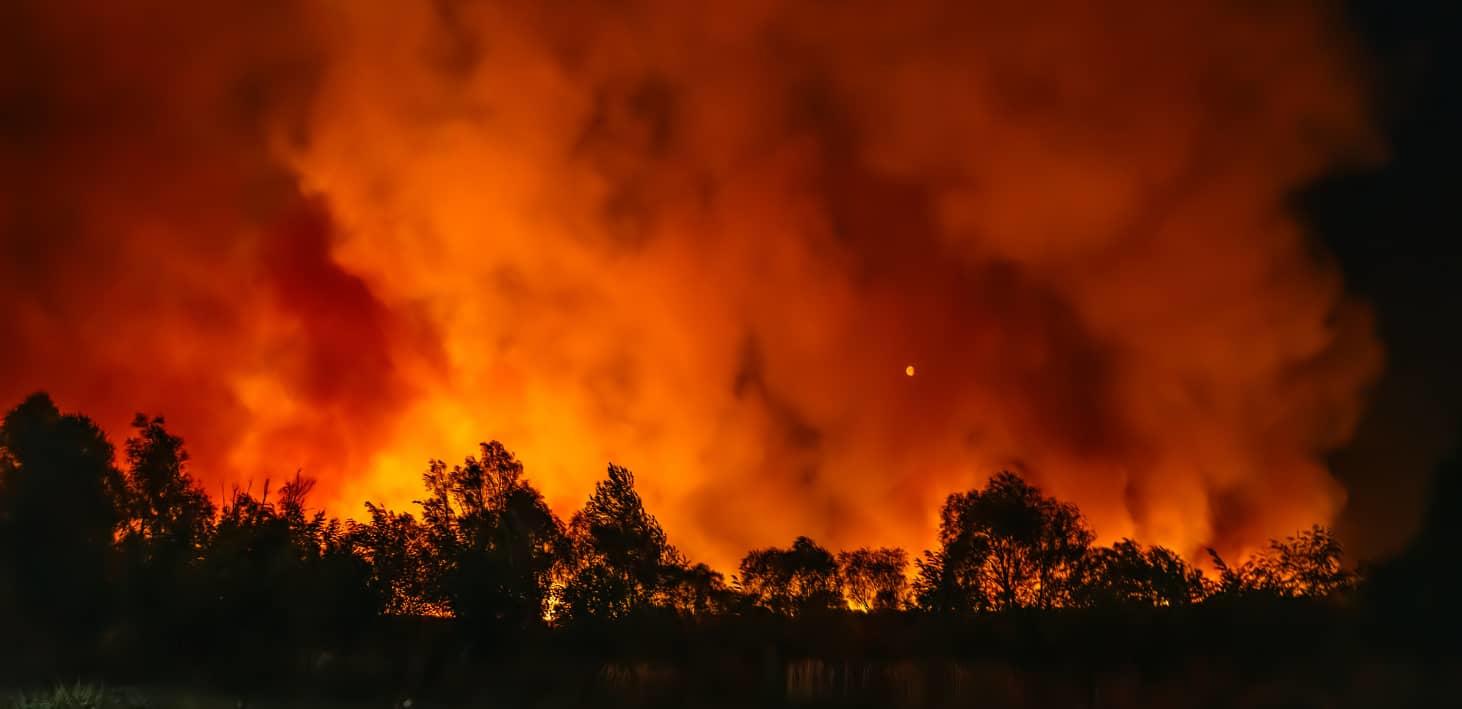 The Impacts of Climate Change
Climate change has been described as the greatest threat to global health in the 21st century (WHO, the World Health Organisation). The collapse of ecosystems, global weather disasters, rising temperatures and sea levels and the depletion of water resources are all outcomes of climate change and all caused by human activity.
Since the mid-19th century, we have experienced an ever-increasing demand for energy and resources due to the rapid increase of population and economic growth. To our own detriment, to meet demands and generate new resources, we have historically chosen 'convenience', and turned to manufacturing and methods of production that involve the burning of fossil fuels which has caused an increase in concentrations of carbon dioxide and greenhouse gases (GHGs) that have inevitably warmed the atmosphere.
The planet is warming up by 0.2 degress every ten years. At this rate, if we don't take action to lower our GHGs, the planet will be 5.5 degrees hotter by 2100 causing catastrophic consequences. According to WHO, between 2030 and 2050, heat stress will cause 250,000 people to lose their lives. This does not include those deaths caused by the likes of weather disasters and malnutrition as a result of resource depletion.
The time is now
We are seeing the effects of climate change happening today. We cannot hold off any longer and must take action to prevent further damage and begin restoring our planet.
As of now, we find legislation and politics are undergoing changes to enforce the shift toward adopting more sustainable and environmentally friendly practices across business and day-to-day life. However, as Chairman of the Board of Directors at Veolia, Antoine Frerot stated, "we are not short on solutions… however we are lacking the political will and economic incentives to spur the majority of players to replicate them on a wide scale". The attitudes of business owners, employees, consumers and the general public require change in order to reduce emissions, decrease temperatures and truly reverse the centuries of damage we have caused in order to replenish our planet's life and resources for survival.
---
Veolia and the climate change crisis
Veolia helps to mitigate the climate emergency through reducing our own GHG emissions, developing the circular economy and helping our customers achieve energy savings. Through the production of renewable energy, utilising electric vehicles, capturing and converting biogas and recycling, Veolia is taking concrete action via several levers of action.
When the UK government announced its strategy for the UK to 'build back greener' and its legislation dictating we must achieve Net Zero by 2050, there became greater impetus for us to drive emissions reductions and achieve Net Zero across our business operations. This led to us setting ambitious plans in our Net Zero roadmap and strategy.
Our Net Zero commitments
Reduce operational emissions
Reduce process emissions
Capture remaining GHG emissions
Work in partnership to reduce the emissions we do not have control over
Continue to improve quality of our emissions reporting
Continue to develop low and zero carbon solutions for our customers
You can find out more about how Veolia UK and Ireland is combating climate change, read and download your copy of our Carbon Reduction Plan and Net Zero Roadmap.
Building resilience in towns and cities
Not only do we take action to combat climate change, Veolia also fosters adaptations to the climate emergency and its consequences. We aim to identify potential stresses, risks and limitations of towns, cities and industries to ensure the highest levels of crisis management and continuity planning for when disaster may strike.
Out-performing in climate action
Business in the Community's Responsible Business Tracker recognised the actions and ambitions Veolia are taking in terms of climate action, awarding a score of 80% - a huge 47% above the cohort average!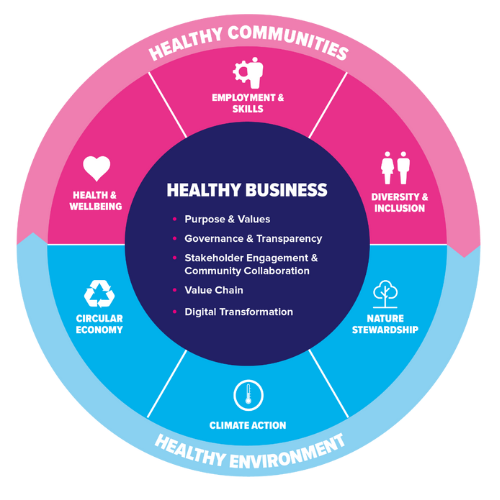 *Courtesy of Business in the Community 
How can you help to fight climate change
For businesses, operating in line with your industry's environmental legislations and requirements is important not only to remain compliant, but to play a role in the fight against climate change. For both businesses and the general public, the adoption of more sustainable practices across everyday life can help to reduce emissions, increase recycling and build an environment bursting with biodiversity.
Whether it's a developed Net Zero plan, or a proactive and conscious effort, there will be action taken to help reverse the negative impacts of climate change, and replenish and protect our planet.