Safe, sustainable, innovative and cost effective solutions for contaminated land and groundwater remediation
Our specialist remediation team brings a wealth of technical knowledge and practical experience gathered over many years in remediation services.
At KDC Veolia, we understand that each remediation project can be complex, carry a certain amount of risk whether contractual or financial, and can be stressful for the stakeholders involved. Our specialist remediation team brings a wealth of technical knowledge and practical experience gathered over many years.
With so many remediation techniques available today, choosing the most sustainable and economical treatment method can be difficult. We recognise that each project has differing needs and so we utilise our experience, technical ability and meticulous approach to select the right remediation technique for you, and gain the best result for clients, regulators and the community.
Our comprehensive services manage all aspects of remediation from initial feasibility study through to final site handover.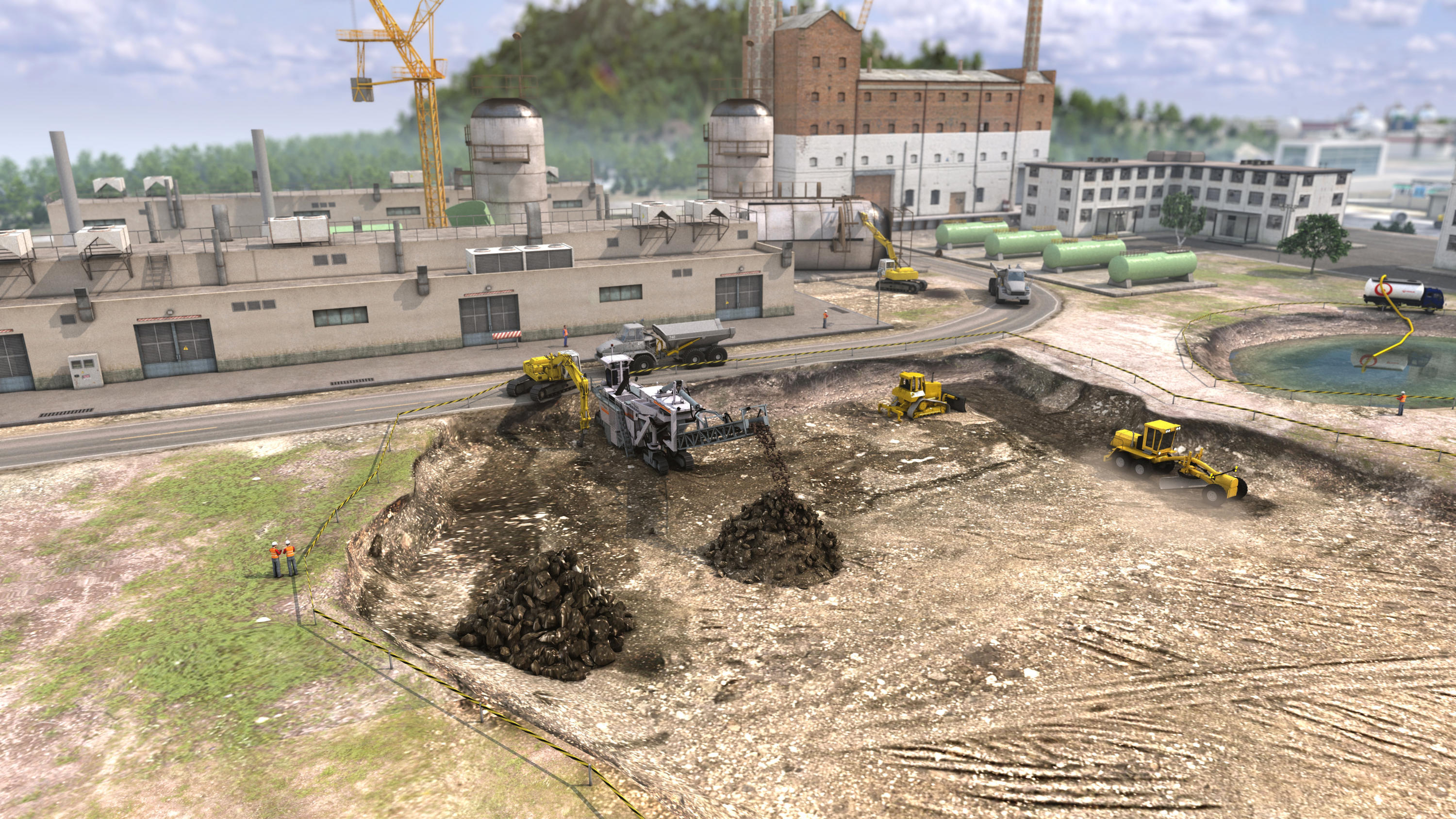 KDC Veolia Remediation Process
KDC Veolia can provide full UK coverage from our regional sites in Grangemouth and Manchester. KDC hold the appropriate accreditations and licenses' to carry out all remedial works and ensure our practices comply with the standards supported by the regulatory bodies throughout the UK
Our remediation solution ensures that the following factors are addressed:
1 Review
Reviewing the conceptual site model to identify the complete pollutant linkages.
2 Assess
Assess which remediation techniques will achieve the target levels for the site
3 Costing
Completing a cost and sustainability analysis for each technique
4 Impact
Assessing the environmental impact of the potential techniques.
We also undertake the detailed design of the treatment and complete the remediation strategy, ensuring regulator endorsements and aps are gained without compromising on project results.s are gained without compromising on project results.
Remediation Services
Our services manage all aspects of remediation from initial feasibility study through to final site handover.  These include: Soil: contaminated land treatment, bioremediation, soil washing, stabilisation & treatment, Groundwater: risk assessments and protection solutions, On-site analysis, Waste soil management, Soil treatment centre, Asbestos survey and management, Hazard management, Waste management, Deep cleaning.
Contaminated Soil Remediation
KDC Veolia has extensive expertise and knowledge of soil remediation and can use several techniques and practical solutions to sustainably clean contaminated land. 
The remediation of land and soil begins with an initial analysis of the contents and materials within. Following a thorough inspection, KDC Veolia can then deliver the best solution for your site within timescale and budget by offering a number of solutions.
Detailed characterisation and development of remediation strategy
KDC Veolia's team of land remediation experts offer a full waste classification service, including delineating and managing waste stockpiles to provide an efficient and low cost waste management strategy.
KDC Veolia's state-of-the-art on-site analysis equipment is utilised to excavate and classify contaminated soils in the field, without the need to await external laboratory results. With enormous time saving and safety benefits, this can lead to a greater confidence of decontamination throughout a site. 
Soil treatment and recycling or disposal
The KDC Veolia facility will treat soil contaminated with a wide range of industrial chemicals such as hydrocarbons and heavy metals.
Soils classed as hazardous waste can be treated by KDC Veolia for reuse within KDC Veolia planned developments, thus removing contaminants and avoiding landfill disposal and associated taxes. Not only this, but the soil treatment centre will provide customers with distinct commercial and environmental benefits.
High quality environmental and safety standards audited and licensed by SEPA
100% reuse of contaminated soils to eliminate landfill tax
Range of contaminants treated using sustainable treatment methods
All materials kept of site
Reduced project costs
Reduced environmental impact
Fully compliant with WRAP (Waste & Resources Action Programme)
Careful asbestos management
Contaminated groundwater can pose a significant threat to public health and the environment.
The contamination of groundwater usually occurs because of a former industrial process, such as oil or gas works, manufacturing, rail depots or accidental spillages. These type of pollutants can also pose problems for the re-sale or re-use of former sites, meaning it is important that harmful levels of pollution are identified and treated correctly.
At KDC Veolia, we have expert teams that will offer practical cost-effective solutions and design barriers and treatments to keep the contamination well below acceptable levels. We also liaise with relevant regulatory authorities such as SEPA and the EA on your behalf.
KDC Veolia prides itself in offering cost-effective solutions for the remediation of contaminated land.
Our in-house capability to undertake on-site chemical analysis for a range of materials will help to reduce your costs significantly.
The results from the on-site chemical analysis are available instantaneously, allowing for real time decisions to be made and costs that come with delays and waiting times to be cut.
Materials for chemical analysis:
Heavy metals
Petroleum
Polyaromatic hydrocarbons
PCBs
Chlorinated solvents
Phenols
Remediation Consultancy Services
Our consultancy service can give you peace of mind when it comes to a smooth and successful remediation project.
With over 20 years of experience, our team is able to provide the highest level of knowledge when it comes to meticulously planning the remediation of your site, land or groundwater.
For most projects, we undertake robust and detailed quantitative risk assessments to determine if potentially significant risks are present to human health and the water environment surrounding.
The KDC Veolia team has in-house expertise and experience in such risk assessments, as well as achieving local authority endorsement for the remedial works designed from the results.
HOW CAN WE HELP YOU?
KDC Veolia are renowned for providing services you can trust.
Find out how we can help your business.