Balancing Sustainability with Financial Pressure
In this episode of 'Ask The Expert', we set out to u
nderstand the importance of sustainability in the supply chain and how to balance this with cost savings.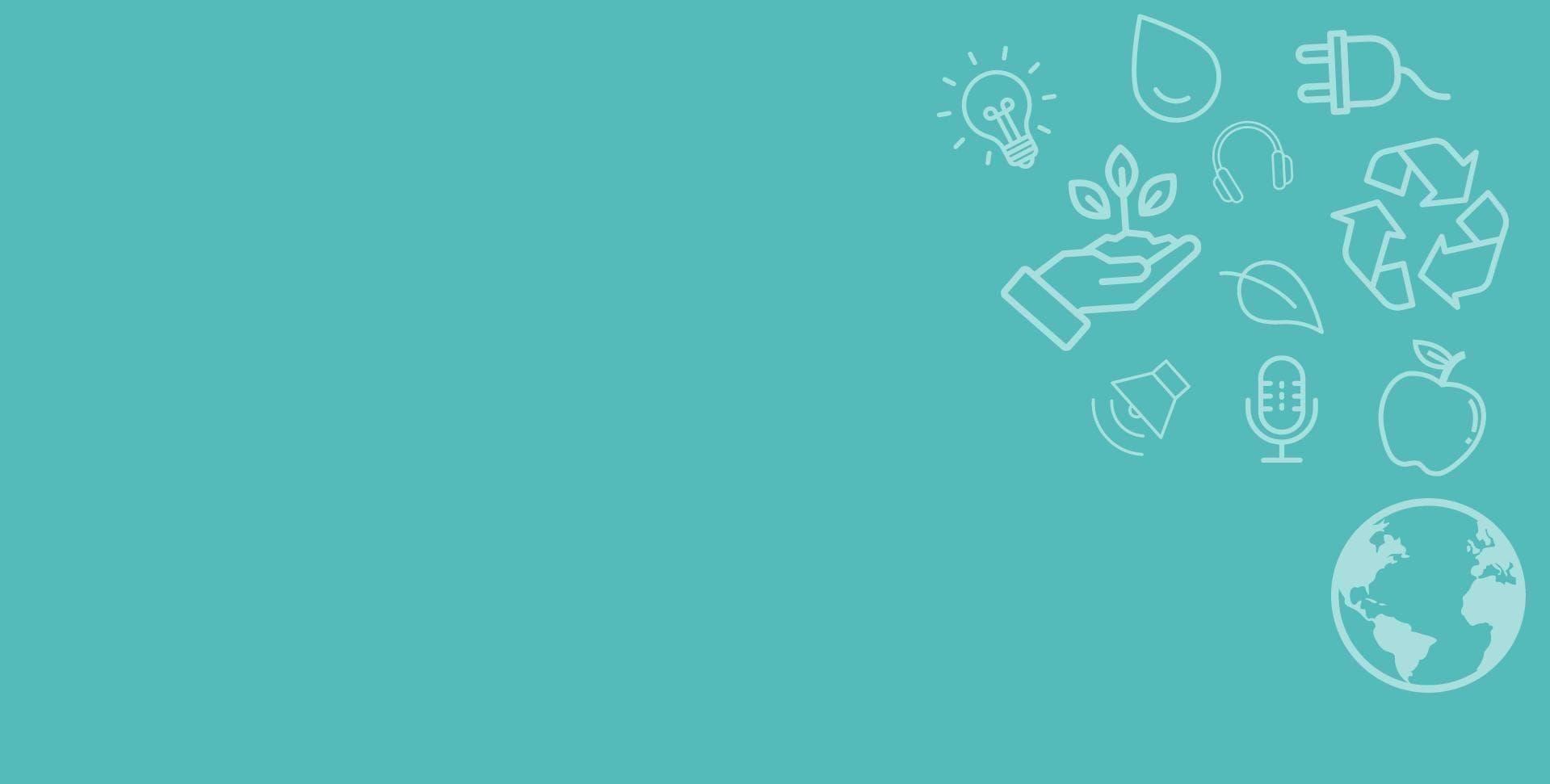 Veolia UK's Supply Chain Director, Kevin Davies, and Responsible Business Manager, Danielle King, join Martyn Fuller to discuss sustainability in the supply chain.
With businesses facing increasingly tough economic pressures, it can be easy to focus only on cost savings and forget sustainability. Yet with challenging Net Zero targets to hit and Scope 3 emissions under the microscope, it's crucial for businesses to find ways to work with their suppliers to minimise their environmental impact.
Tune in to hear Kevin and Danielle's advice on how to make sustainability a priority in your procurement practices.
Sustainable supply chains - Transcription
00:00:02:00 - 00:00:21:09
Speaker 1
Good afternoon. I hope everybody's well. And welcome to this. The third linked in live session we've run. My name is Martin Fuller. I'm head of marketing, responsible business and proposals here valued in the UK. And today I'm going to be joined by two of my favorite colleagues from the business. Two people who make my life a lot easier.
00:00:22:06 - 00:00:48:18
Speaker 1
I'm going to be talking about sustainability and the supply chain. During recent months, procurement has become increasingly challenging, with price rises, economic uncertainty often pushing sustainability to the bottom of the priority list. This is where we turn the tide. This is where we push back. And today, I hope my colleagues will help me do that. Net zero targets are still there to be hit.
00:00:49:11 - 00:01:16:05
Speaker 1
If we don't if we don't manage to keep temperature rises to 1.5 degrees above pre-industrial levels, we're going to face an even more uncertain future. There are environmental commitments. Things have been passed into law. Legislation is there that has to be fulfilled. It's crucial to businesses that they find a way to embed sustainability into their supply chains and procurement practices.
00:01:16:24 - 00:01:42:07
Speaker 1
And to do that, I believe collaboration is key. But we'll test that today. Joining me to talk about these challenges and to discuss the opportunities and more sustainability and collaborative procurement are Kevin DAVIES and Danielle King. Both of these people are individuals and experts within Veolia. Kevin is our supply chain director and Danielle holds the responsible position of responsible business manager.
00:01:43:04 - 00:01:54:06
Speaker 1
Kevin Danielle, I'm going to ask you to introduce yourselves a little bit in a moment, but perhaps when you do yourselves, you could tell us what your favourite film is. So Kevin, over to you. Tell us a little bit more about you and what your favourite film is.
00:01:54:17 - 00:02:20:22
Speaker 2
Thanks, Martin. And good afternoon, everyone. My name is Kevin Davis. I'm the supply chain director of the area. I've been with the organisation for around five months now and really pleased to be part of a progressive organisation with ecological transformation. It's hot. I've got around 15 years of government experience across different sectors for a large blue chip organisation. That's across from retail, farm logistics and various different organisations.
00:02:21:23 - 00:02:30:11
Speaker 2
Good question. One of my favourite films, I think it's The Green Mile, to be honest. I love that film. It's a classic and definitely one of my favourites.
00:02:30:24 - 00:02:35:04
Speaker 1
Good choice. One of the rare Stephen King novels actually turns into a decent movie.
00:02:36:03 - 00:02:36:22
Speaker 2
It's a very good movie.
00:02:38:05 - 00:02:42:00
Speaker 1
Danny, over to you. Tell us all about you and tell us what your favourite film is.
00:02:42:09 - 00:03:15:09
Speaker 3
Thank you very much. Martyn Yeah, and good afternoon, everybody. So, yes, the responsible business manager for the UK. I joined Veolia back in August and I come from a strategic account management slash sustainability background and ten years plus in construction, heating and plumbing and now in this industry, which is very much leading in. So many ways, which hopefully we'll divulge in due course.
00:03:15:22 - 00:03:51:15
Speaker 3
But for me, it's very much driving responsible business practice across internal functions and supporting our partners externally to achieve their sustainability goals and my focus on biodiversity community impact how we measure that. A lot of project management and a lot of implementation annotation into the business around key sustainable initiatives, all supporting our purpose of ecological transformation.
00:03:51:15 - 00:03:54:15
Speaker 1
Fabulous. And the important bit though. What's your favourite film?
00:03:55:16 - 00:03:56:22
Speaker 3
It's the horse whisperer.
00:03:57:22 - 00:03:59:12
Speaker 1
The horse whisperer. Okay.
00:03:59:13 - 00:04:06:03
Speaker 3
You would have heard of this film, but it is my all time favourite and I think I'm the only one.
00:04:06:22 - 00:04:29:01
Speaker 1
Well, maybe if we get a chance, you can give us a synopsis of the horse whisperer, and we can all go on Netflix and watch it this weekend. But I'm going to kick him off now. I'm going to talk about sustainability. I'm going to talk about procurement. And Kevin, I want to come to you first. You've been in the business in this type of role for a long time.
00:04:29:01 - 00:04:47:19
Speaker 1
You've already given us that experience. You've joined Veolia. What do you think businesses should be looking at as their top priorities when it comes to their supply chains, as we all become more conscious of reducing our scope? Three Emissions and sustainability in general. Tell me, what do you think businesses should be looking at?
00:04:48:13 - 00:05:12:24
Speaker 2
It's a great question. I think the last few years have really catapulted procurement to the forefront of organisation as kind of leaders in some of these areas. I think we've got Brexit to contend with. We had COVID, we've had the unfortunate war in Ukraine. But on top of that, we've had disruption from protests, fuel blockages. We've had issues with the Suez Canal.
00:05:12:24 - 00:05:37:08
Speaker 2
It's been a whole catalogue of different challenges. And one of the benefits is that support. And there's lots of actual upsides that this is actually businesses probably understanding their supply chains better than they ever have. It's been multiple risk mapping exercises to really get to understand our suppliers' critical goods and services, and to really make sure that the supply chain is well positioned within the organisation to support some of the risks that we see.
00:05:37:24 - 00:06:01:23
Speaker 2
I think in terms of priorities, I think this would be common across most organisations at the moment. And we have to remember at the moment that we are in a really disrupted world. We've got lots of challenges with business continuity and supply chain disruption, and that has to be a key focus for procurement professionals. We have to keep revisiting that supply chain mapping to understand our suppliers.
00:06:01:23 - 00:06:24:00
Speaker 2
We have to leverage the data that we have on our supply chain. And we really have to make sure that we understand those critical goods and services to keep our operations running key skills in not effectively two way communication with our stakeholders, understanding our demand, understanding our customers' needs, and then also speaking with our suppliers to ensure that we give ourselves the best opportunity of fulfilling that demand.
00:06:25:11 - 00:06:46:14
Speaker 2
We will see extended lead times on goods and services, about advanced planning and communication is really key across the whole value chain. I think the secondary pressure that we've seen, which is very topical, is the inflationary pressure. We're seeing price increases at 30 or higher inflation of 30 to 30, high set to hit 10% by quarter three this year.
00:06:47:01 - 00:07:08:19
Speaker 2
That's clearly having an impact on our suppliers, businesses and our customers. And it's really important that we maintain cost control in an inflationary market. And the reason I say that is it's not about cost reduction despite being fair and equitable with our pricing. But we have to recognize in the inflationary markets it's not good for anyone.
00:07:08:21 - 00:07:35:07
Speaker 2
It will stifle spending, it will stifle innovation. And therefore, procurement has a really key role in maintaining prices and showing that we drive efficiency with our suppliers and we find innovation. So that cost control is really important for keeping the economy stimulated, for investing in the things that matter. And I think these two both lead on to my third point, and that's not to lose focus of ESG and free of adversity really comes opportunity.
00:07:35:22 - 00:08:00:08
Speaker 2
We have a better understanding of our critical business supplies and what matters to us. But we know that suppliers and businesses in general with a strong ESG focus, are often more efficient. They've been driven out as inefficiency in their businesses. They're more stable from an investment point of view, from a financial point of view, they are innovative and present opportunities to solve challenges that we have.
00:08:00:18 - 00:08:22:21
Speaker 2
And actually those values that are important to us on the ESG criteria are really important in the current environment and that communication to really communicate our challenges and find that innovation in suppliers is really important. And I thought I'd just share a couple of the examples that we've really seen, those kinds of silver linings to the cloud. We're seeing a trend for from shoring or near shoring of manufacturing.
00:08:23:10 - 00:08:44:08
Speaker 2
And through that process, there's a number of benefits. We see a reduction in CO2 from our supply chains. We see a reduction in complexity of our supply chains and the number of moving parts. We see job creation in local communities. And we start to see many of the benefits that come with that. We also see better opportunities for a circular economy.
00:08:44:22 - 00:08:59:22
Speaker 2
Our products for Veolia are quality recycled products that we produce. There's better opportunities for a circular economy based on those inputs and controlling some of those inflationary pressures. There's lots of benefits that we are seeing as a result of the disruption.
00:09:00:23 - 00:09:26:01
Speaker 1
Fabulous. So much. I remember our first conversation, Kevin, when you joined and I think we were scheduled for half an hour and an hour and a half later. We were both still talking away about all the different topics that come together. It's a real nexus point and Danny to that so that nexus, you know we've we've heard from Kevin that, you know, all the different elements that are there from the supply chain and the procurement angle.
00:09:26:16 - 00:09:35:23
Speaker 1
But from your point of view, you know, leading a responsible business and talking about scope three emissions, how do you feel there's something that businesses should be looking at? Yeah.
00:09:36:15 - 00:10:00:15
Speaker 3
I mean, I can definitely echo some of some of the key areas that the Cabinet started to talk about. I think for me it's a start and with a start which really stayed with me when I attended a recent webinar at 45% of global greenhouse gas emissions come solely from the production of the things we use and buy every day.
00:10:02:00 - 00:10:50:11
Speaker 3
So then what are the top priorities from that? That ESG driving seat? It's got to be understanding the barriers, you know, slowing decarbonization rates. And what do you mean by barriers? So data capture and analysis and scope. Three Emissions within the supply chain, appreciating the multiple tiers that kind of that transparency and and that one size fits all approach to change because it doesn't have goals and knowledge and understanding, you know, lack of and lack of consistency when it comes to sustainable plans and roadmaps.
00:10:50:11 - 00:11:17:01
Speaker 3
And, you know, the other priorities for me, collaboration, you know, this is going to be a key where I'm sure throughout this discussion, but we need to collaborate to cut emissions, you know, hold an event, ask questions and understand those barriers first hand, you know, get closer to your supply chain through whatever means possible. Yeah, create supportive toolkits.
00:11:17:13 - 00:11:47:13
Speaker 3
And you know, these are things that we've also experimented with together. Myself and Kevin, you know, look at those supporting toolkits and showcase your expertise in those areas related to sustainability. What support could we be offering based on these barriers? You know, based on these findings? But once you get closer to the supply chain to your suppliers? And lastly for me, again, a key and determine a key movement, circularity.
00:11:47:23 - 00:12:13:05
Speaker 3
You know, within our procurement decision making processes, how can we use procurement to reduce the use of virgin materials? You know, how can we look at repair and refurbishment to extend the life of a product or material? And we should you know, we should be doing that at the front end of the process. You know, that's where the ball can be stacked.
00:12:15:00 - 00:12:17:07
Speaker 3
And yeah, so me, they're the things that we should be looking at.
00:12:17:19 - 00:12:52:10
Speaker 1
So, so I'm understanding from hearing you speak is that there's a real overlap here and a real necessity for responsible business, for sustainability and procurement to work closely in order to to face into these winds coming towards us. And we've got the challenges of globalisation and decarbonisation. And if I could only think of another being right now out of the power three but Kevin can you summarise you know what we've just talked about in a few key steps.
00:12:52:10 - 00:13:06:19
Speaker 1
You know, if you were asked what are the few three things the major things businesses should be doing, could do or could take to to work together and to get to that sustainability future. What would they be?
00:13:08:13 - 00:13:33:16
Speaker 2
I think Daniel alluded to that collaboration and communication is critical for this. Businesses need clear net zero plans and roadmaps which are realistic, but at the same time pushing boundaries and stretching capabilities. So we raised the bar. We need to make sure that we are realistic in terms of as far as we can work with as well.
00:13:33:16 - 00:13:53:19
Speaker 2
I mean organisations such as ours where the size and the supply is, we need to prioritise efforts and we need to look at on that roadmap, which are the which are the big wins for us, which are the ones where we really focus our effort to achieve the biggest results, have the biggest impact early on, while still maintaining standards and raising those minimum standards across the rest of the supply chain.
00:13:54:06 - 00:14:14:24
Speaker 2
So I think that part of starting the conversation is really important as it is a key element. It's having those collaboration sessions where we look at the challenges that we face together, we share ideas, we share our objectives and we share solutions and I think that's something which Veolia has done with its supply base, with our key supplier programs and working with them.
00:14:14:24 - 00:14:33:20
Speaker 2
And it's something we're set to continue. I think some of the things that come out of that is we have to be prepared to deal with different levels of understanding and maturity in our supply chains. We have some organisations which are very progressive, and they have experts employed by others that are on an early stage of their journey.
00:14:34:05 - 00:14:55:20
Speaker 2
And I think from that point, we need to be prepared to support and develop our supply chains and commit that resource to helping them understand. Three things that the toolkit is, is Daniel 18. We need to listen to each other and share about best practice as much as we can. There's lots of common issues that we're facing in terms of being able to report how to measure carbon, and I stuck with that.
00:14:55:20 - 00:15:19:07
Speaker 2
Is that consistent across organisations? And when we partner with organisations such as business in the community, we have these knowledge sharing discussions across sectors. We're often faced with the same challenges around how we measure our scope three emissions and how do we start tackling those. And that baseline of the current position is an incredibly difficult task for organisations to undertake.
00:15:19:08 - 00:15:41:06
Speaker 2
There are some easier categories, but then there's other areas where we rely on spend estimation methods which aren't giving us the true, true value. So there's a lot of work we need to do to, to, to standardise the way we measure work across different sectors in different organisations to really improve our knowledge, understanding and consistency the way we do things.
00:15:42:04 - 00:16:07:23
Speaker 1
Fabulous. Thanks, Dani. I'm going to come back to you because both you and Kevin, you spoke about toolkits and collaboration and you're the ESG expert on the linked in life right now, the three of us and you remind me of that regularly in the office. You tell me what role you play in procurement decisions? And, you know, can you give me a couple of concrete examples of how that is happening today?
00:16:07:23 - 00:16:13:06
Speaker 1
And perhaps both of you can tell me about how you think the role will evolve. Dani, what do you think?
00:16:14:17 - 00:16:53:18
Speaker 3
Yeah, I think, you know, for me and for business today, first of all, we want to be credible. We want to be representative of our core values and purpose. And because of that, you know, we want to be partnering with suppliers, with partners who share similar values and are able to complement our own ESG commitments. You know, the ambition we all have towards our own sustainability agenda, it's now communicated through that ESG lens.
00:16:54:07 - 00:17:25:11
Speaker 3
And procurement can really lead from the front to raise the bar and is interesting because, you know, ESG is very natural, which is what I love about the sector because it encourages you to broaden that outlook. You know, it takes into consideration the key themes in addition to net zero, in addition to carbon, which can really, you know, take hold of many of the conversations right now.
00:17:26:01 - 00:18:00:04
Speaker 3
But, you know, through ESG, we can look at community, we can look at, we can look at people, we can look at localization and how this looks from a social impact point of view. How do our decisions impact these? And actually echoing Martin, what you start to talk about the days that we had recently at a company event from a well renowned economist about future trends that that we can categorise into, you know, globalisation, decarbonisation and demographics.
00:18:00:12 - 00:18:01:19
Speaker 1
I knew I hadn't invented it.
00:18:02:23 - 00:18:45:17
Speaker 3
You and an ESG are playing a part in that shift and it will transform where we invest in the future. And you know that the role is also evolving through the desire for it, for more corporate social responsibility, driving the need for full, transparent and ethical decision making, circular economy, and the reduction in virgin materials and it's that performance management which which you know, Kevin and I just discussed at length, you know, sustainability ratings supporting that transparency piece so that we are practising what, you know, what we preach in in effect.
00:18:46:06 - 00:18:57:00
Speaker 3
And, you know, for a lot of those areas, if not all ESG is driving this and it's leading the conversation in most settings.
00:18:57:18 - 00:19:22:01
Speaker 1
Fabulous. Used an interesting word there. Transparency. Kevin, I'm going to come to you with that. Transparency means something. I guess there's different levels of transparency that we would all agree to. It's certainly in the business sense, not only in the scientific sense, but how can businesses adopt a more transparent method of sharing that data and that information?
00:19:22:20 - 00:19:28:02
Speaker 1
And how do you think this would help foster a more sustainable approach? And can Veolia help, do you think?
00:19:28:19 - 00:19:50:11
Speaker 2
Yeah, it's a good question. I think just to touch on the previous point, I think Dan is absolutely right. I think the company is uniquely positioned within the business being the interface between the supply chain and the business to help support ESG criteria and really ensure that ESG criteria are embedded into policies that we have, we raise our minimum standards and we support the continuous monitoring.
00:19:50:11 - 00:20:13:22
Speaker 2
And some of these standards are really important. And we touched on modern slavery or human rights. We touched on sustainability. And at entity, we run campaigns annually with third party providers to support us developing those standards in our supply chain. So whether it's a third party audit of the supply chain in the Far East or our annual sustainability campaign with one of our third party providers, we continuously monitor and look to evolve that.
00:20:13:22 - 00:20:50:08
Speaker 2
And some of our standards are about continuous improvement of those of every school. And that consistency of backsliding. And I think that that transparency and that data availability is key. And we are we with the increasing focus on ESG, we were in danger sometimes of being overly bureaucratic with the data we request from our suppliers. And we have to strike the balance between utilising data, making decisions which are agile and supporting businesses, and often then serve as a base method of collecting data is becoming quite outdated.
00:20:50:13 - 00:21:16:20
Speaker 2
To ask four or 500 questions of a supplier that maybe don't have the resources to respond, or they're responding to the same question slightly differently for every organisation that they work with isn't really practical. And I think that's where the role of accreditation standards set for the industries, third party data providers all start to play a really important role as we move forward in terms of providing data, consistency of data.
00:21:16:20 - 00:21:42:21
Speaker 2
So we start to work to the same standards. So I think that that element of data transparency is really key. We often have problems with requesting data which some suppliers just find it really difficult to to calculate how much carbon goes into a particular product. It's very complex. The measurement methods are different and that's where Fiona's organisation has been helping some of our suppliers as well, supporting them with those type of initiatives.
00:21:42:21 - 00:22:00:14
Speaker 2
And it's that collaboration that we're working together to solve those problems. But I think certainly one of the keys to this is standardising some of the data measures we use, leveraging data which is available from open sources rather than duplicating the task over and over again.
00:22:01:14 - 00:22:21:10
Speaker 1
Yeah, it's really becoming a two way street. I can see that from my other hat. When I'm looking at the proposals and where we're talking about procurement, you know, the data collection, you're absolutely right, is an issue. But transparency and assisting customers and assisting suppliers, we're only going to get to where we need to get by working together.
00:22:21:10 - 00:22:50:22
Speaker 1
I think I'm going to ask one more question, if I can, of you both. I want to know what you think the role of procurement departments and how it's going to change as we move towards a more environmentally and socially conscious future we're in the midst of a maelstrom of of issues that you touched on on earlier, Kevin, in terms of the unfortunate issues in Eastern Europe, the Ukraine, Brexit, as you say, protesting and fuel prices and energy costs.
00:22:52:08 - 00:23:05:08
Speaker 1
But we will come out of that time. We'll pass and what do you think is going to like in the future and what do you think we need to do? If there was one thing you could do to prepare right now, what would that be? Kevin, do not go first and I'll come to you in a minute.
00:23:05:08 - 00:23:32:11
Speaker 2
A good question. I think for Kevin, in some respects, he's been elevated in status as a result of the past few years. I think certainly at an ExCo level, we've been seen as more of a strategic enabler. The focus is very much moved from a purely cost reduction kind of mindset, which he's never really been in the procurement mindset, but often a perception much more to risk based ESG enabler, those types of variables.
00:23:32:11 - 00:24:04:02
Speaker 2
So I see that as a really positive kind of focus as the function evolves. I think there's a few key challenges that we face in the cabin. One is talent, and there's a war on talent across multiple functions. But procurement is one of those, and attracting the people with the right skill sets, knowledge and developing our people is going to be a real challenge for us as we evolve some of the functions or the roles in existing procurement probably don't exist today that existed a few years time, and we have to remain agile, continue to develop our people and attract talent to the organisation.
00:24:04:02 - 00:24:25:13
Speaker 2
And I think that's a really key challenge for procurement professionals. If we're going to be credible, we need to have that skill set knowledge and be able to offer value to our stakeholders. Technology is key, as I've mentioned already, as digital transformation becomes the norm and harnessing big data, the first challenge is understanding that data and using it in thought processes.
00:24:25:13 - 00:25:02:04
Speaker 2
And it's very easy to collect data and be overwhelmed. So I think making sense of data and building the right technology ecosystems to support businesses is absolutely key. And with that, the organisational model around technology needs to to evolve and develop process improvements, I think is partly linked to that data availability. I think we need to move away from outdated supplier vetting on boarding processes and tendering processes and start leveraging that rich data which is available on suppliers, make more real time decisions and remove some of the bureaucracy associated with sourcing processes.
00:25:02:04 - 00:25:22:12
Speaker 2
I think there's definitely opportunities to rethink the way we do things, to work with our stakeholders in a more natural way and make sure that actually procurement is well positioned in those processes and not just seen as a gatekeeper in the process. I have my, my, my final bit of links into that process and technology piece is about how procurement is positioned within the organisations.
00:25:22:12 - 00:25:52:16
Speaker 2
And we need to make sure we're involved with our stakeholders and decision makers within the business that we're engaged in early in the process. So we can build our ESG policies, objectives into that decision making so we can run robust processes, actually ensure that these factors are considered in the decision making process. And we're able to challenge specifications, we're able to communicate effectively what's important to our businesses and make sure that we score those criteria in a fair way and make the right decisions for our business.
00:25:53:00 - 00:26:07:09
Speaker 2
So I think ensuring that our procurement professionals are embedded in our project teams and our and our business culture is really very important that we're communicating in a very positive manner with both our stakeholders and our suppliers.
00:26:08:16 - 00:26:28:20
Speaker 1
Thanks, Kevin. An awful lot to digest there, but that really good food for thought. Danny, to you in terms of a responsible business in terms of ESG, how do you see that role developing and what do you think will be critical as we have that more environmental and socially conscious future?
00:26:29:21 - 00:27:24:23
Speaker 3
Yeah, no, I'll probably pick just a few and develop some of the areas that Kevin just highlighted. But what an opportunity. You know, key decision making within the procurement function that sets the business standard and that opportunities across, you know again circular economy reduction in the life cycle of carbon more informed choices related to the goods and services we by supporting the barriers of change and again with that in mind and complement what Kevin was just talking about around the talent and the skills, those areas along I've just mentioned, you know, will need to be reflected in the skills and the attributes of the teams moving forward who are who are responsible for maintaining new and
00:27:24:23 - 00:28:14:02
Speaker 3
existing supply relationships as well as procurement decisions. So that is where I see change absolutely happening. And I think up to that, that could also be a shift in how business functions are structured in, you know, in the near future. We can see it happening now and perhaps with with more of a, you know, a sustainability focus around champions, you know, working alongside key functions to provide that that additional layer of expertise and guidance while we we look at the grand task of how we upskill and maintain that that level of of knowledge as we progressed through this journey to achieve our ambitions.
00:28:15:04 - 00:28:46:14
Speaker 1
Fabulous. You've convinced me procurement and responsible business, ESG, CSR, do you want to call it, are absolutely linked and the future for all of us, the future for businesses, the future success clearly relies on both parties influencing the other and coming to that compromise, having that conversation, having that objective insight, because it won't be achieved without a strong procurement.
00:28:46:23 - 00:29:14:01
Speaker 1
And strong procurement needs the direction of a strong, responsible business. Thank you very much to Kevin and Danielle for joining us today. I really appreciate your time and I enjoyed the conversation. We don't have any more time, though, so thank you for your insights. And I'll just advertise that on Tuesday, the 21st of June, we'll be having a very different topic of conversation.
00:29:14:01 - 00:29:31:18
Speaker 1
I'm going to try and avoid making jokes about being crushed or squashed, but I am going to be talking with Daniel Parsons from Capital Compactors and we're going to be looking at the benefits of waste compaction and taking that into a place maybe you haven't considered. So I hope you'll join us then for now. Thank you very much.
00:29:31:18 - 00:29:32:04
Speaker 1
Goodbye.
Working with your supply chain to improve sustainability
Businesses have increasingly stringent targets to meet and face mounting pressure from consumers to address their environmental impact. The entire supply chain can play a part in making brands more sustainable. What do you need to consider?
As a business, it can be difficult to keep on top of the practices taking place within your supply chain. The businesses in your supply chain can range broadly, and they will all have different processes and practices. Even within your own business, there are various different areas, all with different needs - from front-of-house operations to warehouses and manufacturing sites.
Sustainability from the ground up
If you form a more open partnership with your suppliers from ground level, you can ensure that ethical procurement and sustainable practices are engrained into your business. This will help you to reduce Scope 3 carbon emissions, which are defined as 'indirect emissions that occur in a company's value chain' according to the Carbon Trust, therefore impacting the reduction of your carbon footprint as a whole. This collaborative approach has already been adopted more and more as businesses have to be increasingly agile.
As well as your suppliers, you need to ensure that you are analysing every part of your business to ensure that all areas are aligned with your sustainability goals. Various big brands have been criticised in the past for stating a commitment to sustainability without backing it up. 
Tying it all together
A key step towards identifying areas where sustainability could be improved, and improving your business's environmental credentials as a whole, is creating a sustainability roadmap or strategy. Veolia can help with this. We can look at various areas of your business to help you reduce your environmental impact, and support you to audit your supply chain to see where improvements could be made.
We can then help you implement solutions to put your plans into action. This could be offering support to packaging suppliers to make their packaging more recyclable or implementing a collaborative circular economy across your whole supply chain, minimising waste to landfill. Every business has different needs, so we can adapt our services to be the most beneficial for you and your supply chain, to help you meet your environmental goals.
Find out how we can help your business reach its sustainability goals.
Our experts are always on hand to deal with your request.