Southampton, challenge us to deliver a competitive, efficient and reliable waste service designed to increase your recycling rates.
Veolia in Southampton
Southampton is central to a groundbreaking partnership established to deliver an integrated waste management infrastructure for Hampshire. This visionary approach to waste management reduces how much waste your business sends to landfill and allows us to relay associated cost savings delivered from increased efficiency to you.
Areas that we cover
Our services cover Southampton and surrounding areas, such as Eastleigh, The New Forrest, Lyndhurst, Brockenhurst and Hedge End.
Types of materials collected in Southampton
We collect and manage a variety of waste for businesses in Southampton, including:
Food Waste
Card & Paper
Plastic
Tins or Cans
Residual or General Waste
Hazardous Waste
Confidential Waste
Coffee Cups
Waste Electrical and Electronic Equipment (WEEE)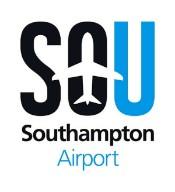 Southampton Airport is very proud of the long term partnership that we have built up with Veolia. We know that all our waste is sorted and treated locally which not only reduces the carbon miles of the waste; but through ours and their efficient processes we achieve 100% diversion of waste from landfill.
Our Energy Recovery Facilities (ERF) in Hampshire, produce enough electricity to power over 53,000 local homes.
Our Materials Facility in Alton is one of the largest in Europe and receives 85,000 tonnes of recyclable materials.
Our Energy Recovery Facility (EFR) in Chineham, set a new benchmark in energy recovery and generates enough electricity to power 10,000 homes.