Veolia - the UK's leading resource management company and the environmental partner of Westminster City Council and Brent Council - carried out large-scale clean-up operations in both boroughs during and after the EURO 2020 final game.

The Veolia teams in Westminster and Brent showcased outstanding work, commitment, and community spirit, as they worked tirelessly to clean up the streets and ensure London was looking at its best this morning and continued to run safely and sustainably.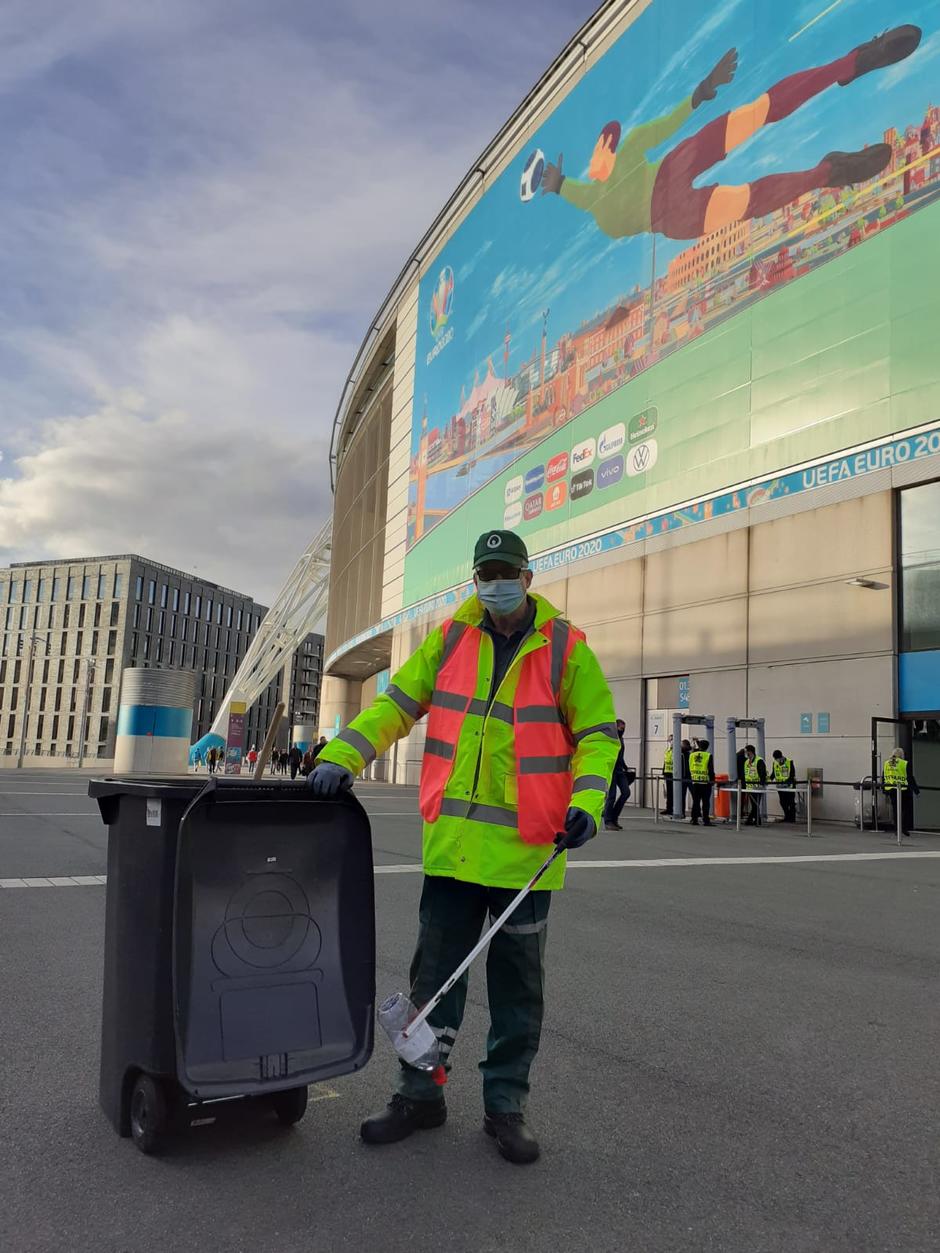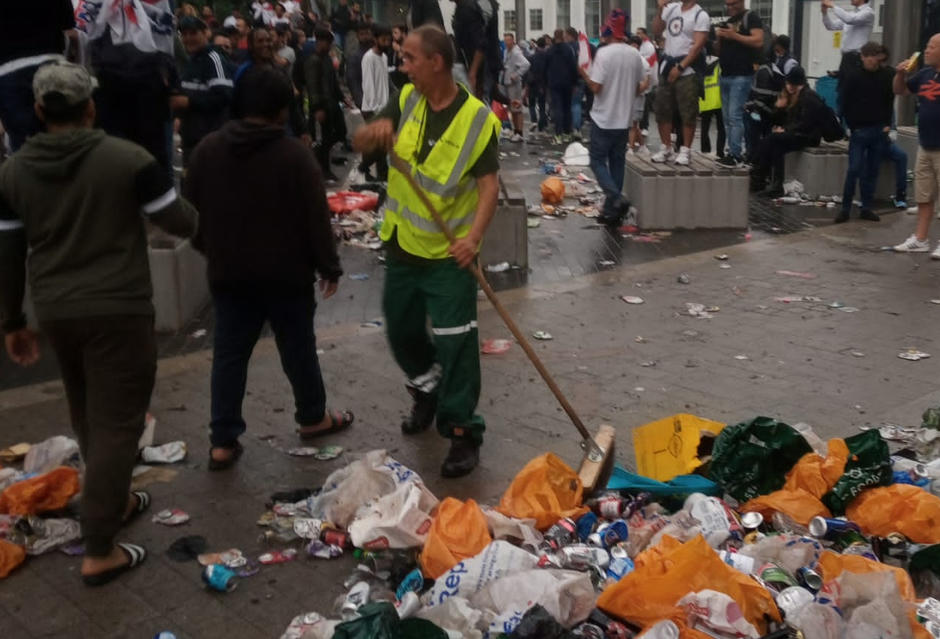 Staff: 215 operatives 

Vehicles: 20 vehicles used for collecting waste, as well as for street cleansing activities like sweeping and flushing

Time: 19 hours

Amount of waste collected in the Leicester Square and Soho areas: 20 tonnes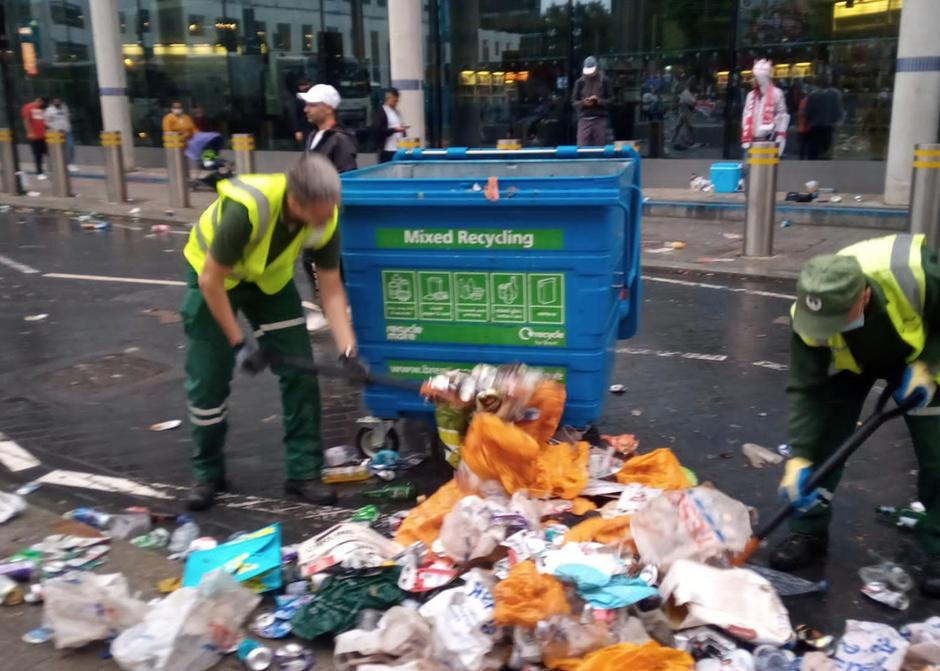 Staff: 16 operatives

Vehicles: 5 vehicles carrying out waste collection, street sweeping, and other cleansing activities

Time: 19.5 hours

Amount of waste collected in the area around Wembley Stadium: 9 tonnes
A massive thank you to the Veolia teams in Westminster and Brent, who continue to amaze us with their unwavering hard work and team efforts, no matter the situation. We have been working flat out throughout Euro 2020 to show London's best face to visiting fans and it gives us great pride that we played our vital role in this, by keeping the streets clean and safe for all.