London Marathon route cleaned
and safely reopened within six hours
This year Veolia's London Marathon clean up delivered a personal best for recycling, with over 350,000 plastic bottles collected for reprocessing, and seeing the streets in the City of London, Westminster and Tower Hamlets safely reopened within six hours.
The 26.2 mile race route passed through six London boroughs. Veolia managed the swift clear up operation for three of them, making up the largest portion of the event's clean up task.
Veolia cleared all streets north of the River Thames including the City of London, Westminster and Tower Hamlets, where they deliver street cleansing, recycling and waste collections on behalf of the three Local Authorities.
Across the three locations, Veolia deployed over 40 vehicles and 120 staff and, based on the results from previous years, expects to have cleared over 350,000 plastic bottles from the race course.
All of the plastic bottles collected for recycling support the delivery of a sustainable solution for the Marathon and a clear win for London's resources.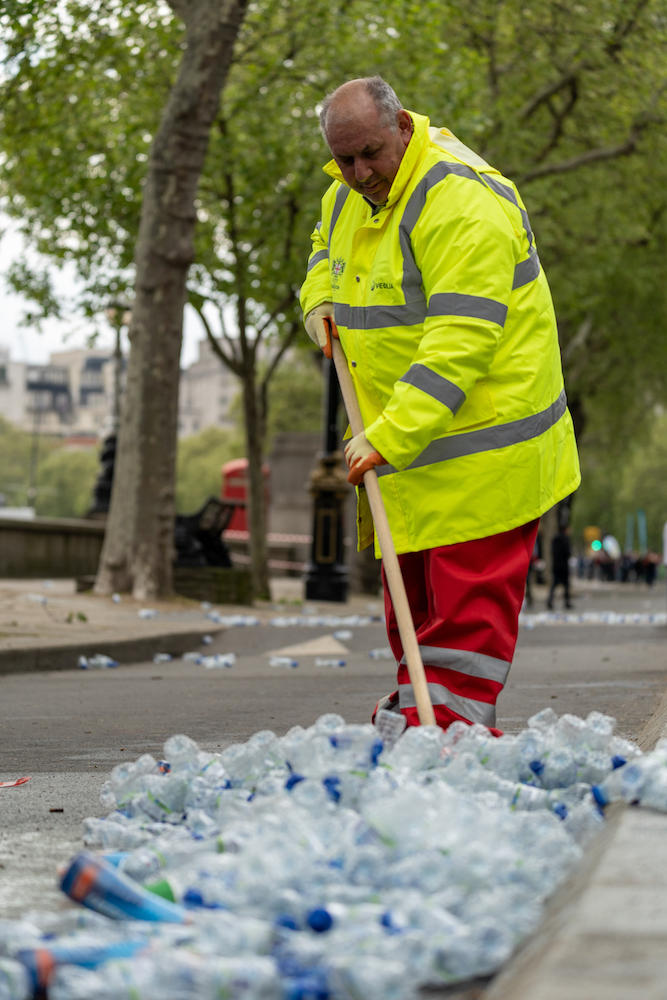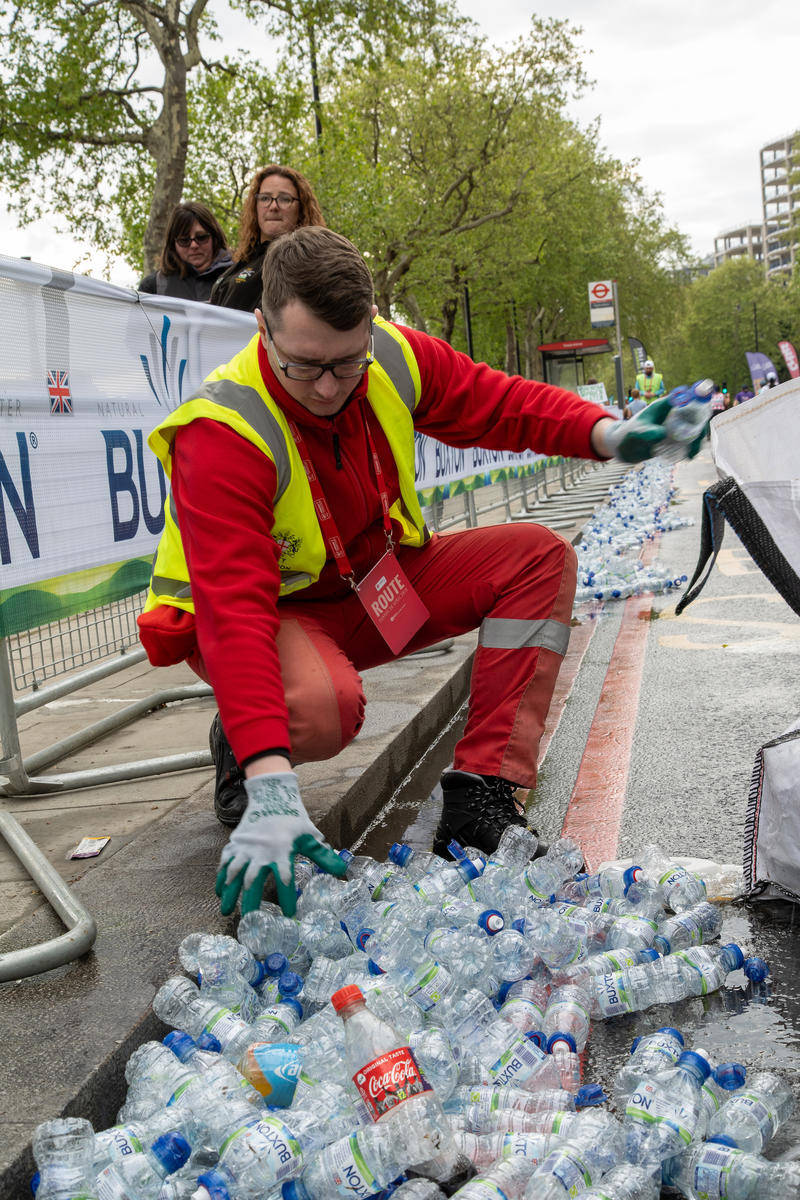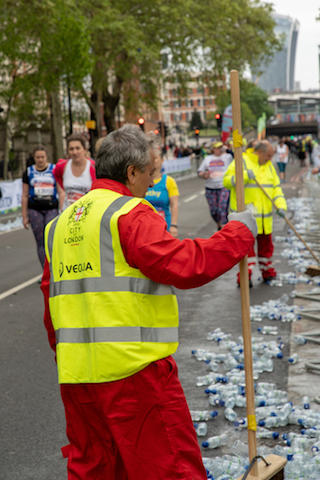 Tony is a City of London Corporation Street Sweeper, part of the 120 strong Veolia team that will collect over 350,000 plastic bottles for recycling as help make the London Marathon as sustainable as possible. 
Veolia and City of London Corporation focus on getting the thousands of plastic bottles used by runners over the finishing line to be recycled.
A sustainable finish for runners' water bottles as City of London Corporation and Veolia work hard get them all on the starting blocks for recycling and clear the roads in under two hours.
Jeremy Simons, Chair of the City of London Corporation's Environmental Services Committee, said:
"The London Marathon is one of the most famous long-distance running events in the world.
We're proud to be recycling so many plastic bottles in the Square Mile, and this year we are rolling out 10 new water refill points, bringing the total to 17.
The City is a world-class destination and we all have a responsibility to make sure that it is kept clean and safe for everyone to enjoy.
Together, alongside London's local authorities, we can all play our part in reducing the use of plastic - shaping the environmental legacy we want to leave behind."

Pascal Hauret, Regional Director for Veolia London, said:
"The London Marathon is a fantastic, yet challenging event for our teams. Tight deadlines for road openings make it essential for our crews to clear the streets quickly, whilst maintaining the safety of nearby crowds.

This year we're delivering the largest portion of the clear up task, covering streets in the City of London, Westminster and Tower Hamlets. Our widespread presence will allow for greater efficiency between areas and also ensures more of the event's plastic bottles are collected for recycling.

This is important to us as the UK's current figures show that over 40% of plastic bottles don't make it to recycling centres. We're pleased to be part of making the Marathon as sustainable as possible."
Councillor Tim Mitchell, Westminster City Council cabinet member for Environment and City Management, said:
"The London Marathon brings a huge number of people to our streets each year. We love bringing the biggest and best events to the city, but clearing up is a huge challenge to make sure our streets remain clean and safe for runners and spectators. With bins located around the borough we encourage everyone to use them to properly dispose of their rubbish. Our Veolia waste collection teams run a marathon clear up operation of their own – more than 700 staff working around the clock to getting the streets get back to normal and making sure all plastic bottles collected are recycled."
Mayor of Tower Hamlets John Biggs said:
"The London Marathon is such an amazing event that requires a lot of coordination across many different services. We work closely with Veolia every year to ensure there is a robust and thorough clean up process following the race.
This is part of our commitment to keeping our streets clean, increasing recycling and making the borough cleaner and greener."
Plastic was introduced as a material marvel, now we need to consider what our next steps should be. This isn't about banning an eco-material but evolving how we design, collect and process it to optimise its environmental and economic potential.
Download our report, plan for plastics, to discover our suggested three-step approach to boost plastic recycling.