The latest YouGov research reveals a significant recycling gap across the UK with rates falling from 75% of British adults 'always' recycling in the home to just 20% 'always' recycling on-the-go. The findings have been released by Veolia, the UK's leading resource management company, to coincide with the official opening of its Dagenham Plastics Facility which is set to produce recycled plastic for the market.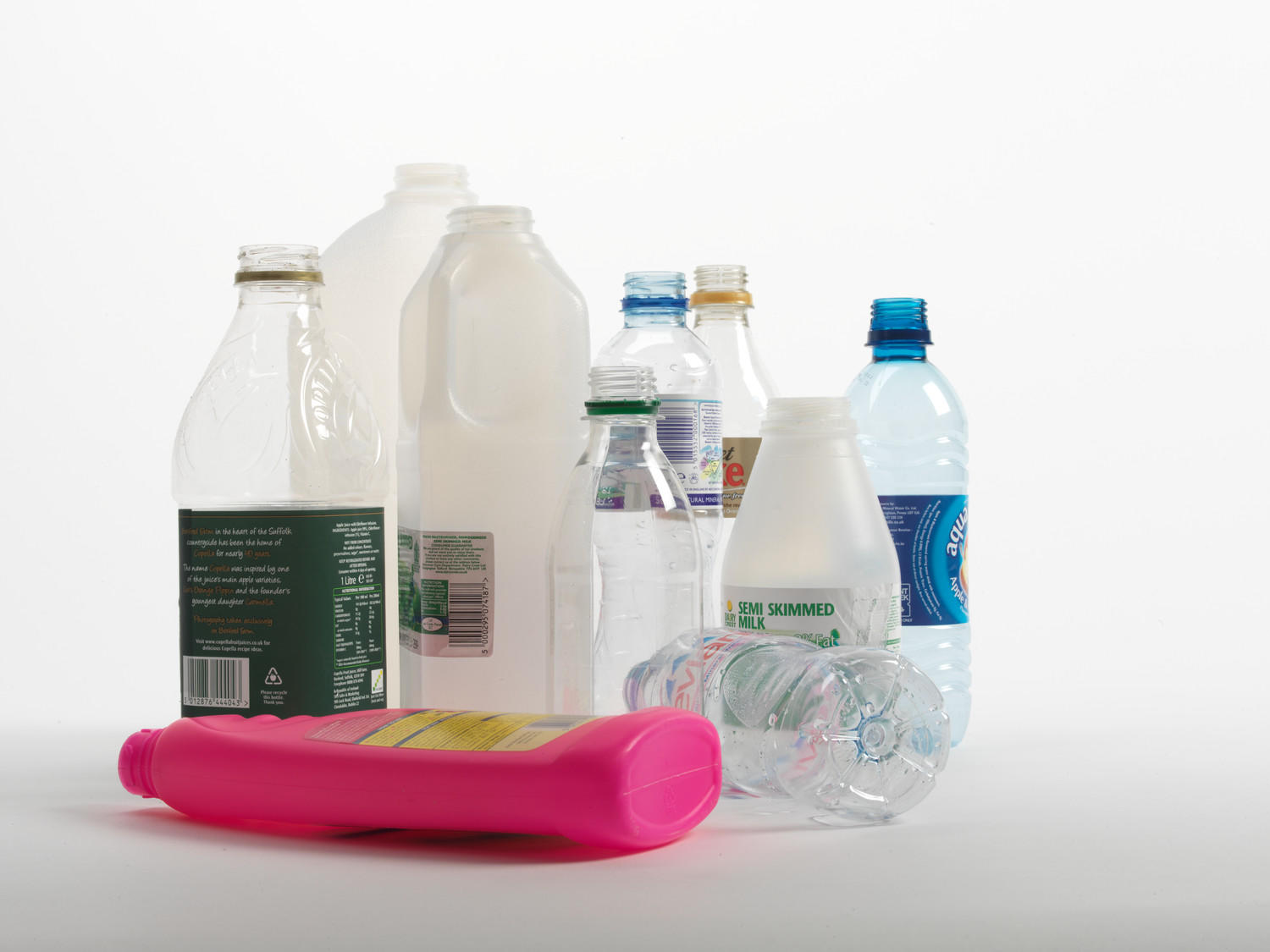 The UK uses over five million tonnes of plastic each year of which it's estimated only 1.4 million tonnes (equivalent to 29%) is recovered or recycled
and globally we're now producing nearly 300 million tonnes of plastic each year. This accelerated use has resulted in more than eight million tonnes of plastic being dumped in our oceans annually and the formation of a garbage island almost six times bigger than the UK in size materialising in the North Pacific Ocean.
The Veolia-YouGov research suggests that part of the UK's recycling setback may be linked to an inability to recycle conveniently outside of the home.
In fact, in order to improve these worryingly low on-the-go recycling rates, 88% of consumers have stated more convenient recycling facilities on-the-go (e.g. in the street, in shopping centres, etc.) would encourage them to recycle more outside of the home. Closely followed by, 87% calling for clearer recycling messaging on-the-go (i.e. bins clearly labelled as recycling and stating what can and cannot be put in them) and 84% would like to see the recycling process become more straightforward.
Estelle Brachlianoff, Senior Executive Vice President of Veolia UK & Ireland, comments:
"It's encouraging to see how engaged people are with recycling and how willing people are to play their part in helping to keep resources in the loop; however, this on-the-go gap is concerning as we still fail to capture 44% of the plastic bottles we use. As a nation we must band together to make sure that as many valuable virgin materials are recycled into new products as possible and that the facilities are in place to be able to do so. This in turn will help keep plastic waste out of the ocean to protect our sea life.
"Solving the packaging puzzle by calling for more of our packaging to be both recyclable and made from recycled material will help us live in a more 'circular' way, which means that all resources are reused rather than thrown away. We owe it to future generations to make circular living our priority not only for today but more importantly tomorrow and the future."
 
Solving the packaging puzzle by calling for more of our packaging to be both recyclable and made from recycled material will help us live in a more 'circular' way, which means that all resources are reused rather than thrown away​
Stuart Foster, CEO at the national plastics recycling charity RECOUP adds:
"Whether in or out of the home, this is another clear message from consumers that convenience and straight-forward consistent guidance will help everyone to engage more effectively with their local plastic recycling schemes, Brands and retailers are continuing to improve the recyclability of their plastics packaging, but consumers also have a vital role in helping us to rescue more plastic that in turn can be sent for recycling at facilities such as Veolia in Dagenham."
The research has also provided insight into the general population's knowledge of plastic recycling with 68% stating they understand what can and cannot be recycled. However, there's still room for improvement with almost 1 in 3 (28%) still unclear of what is recyclable and what is not, and there is confusion over the recyclability of certain plastic items, for instance: black plastic (e.g. ready meal packaging) is challenging to recycle, yet 48% of respondents believe it can be recycled, and plastic film (e.g. cling film, cellophane, etc.) cannot be recycled, yet 21% of respondents believe it can be.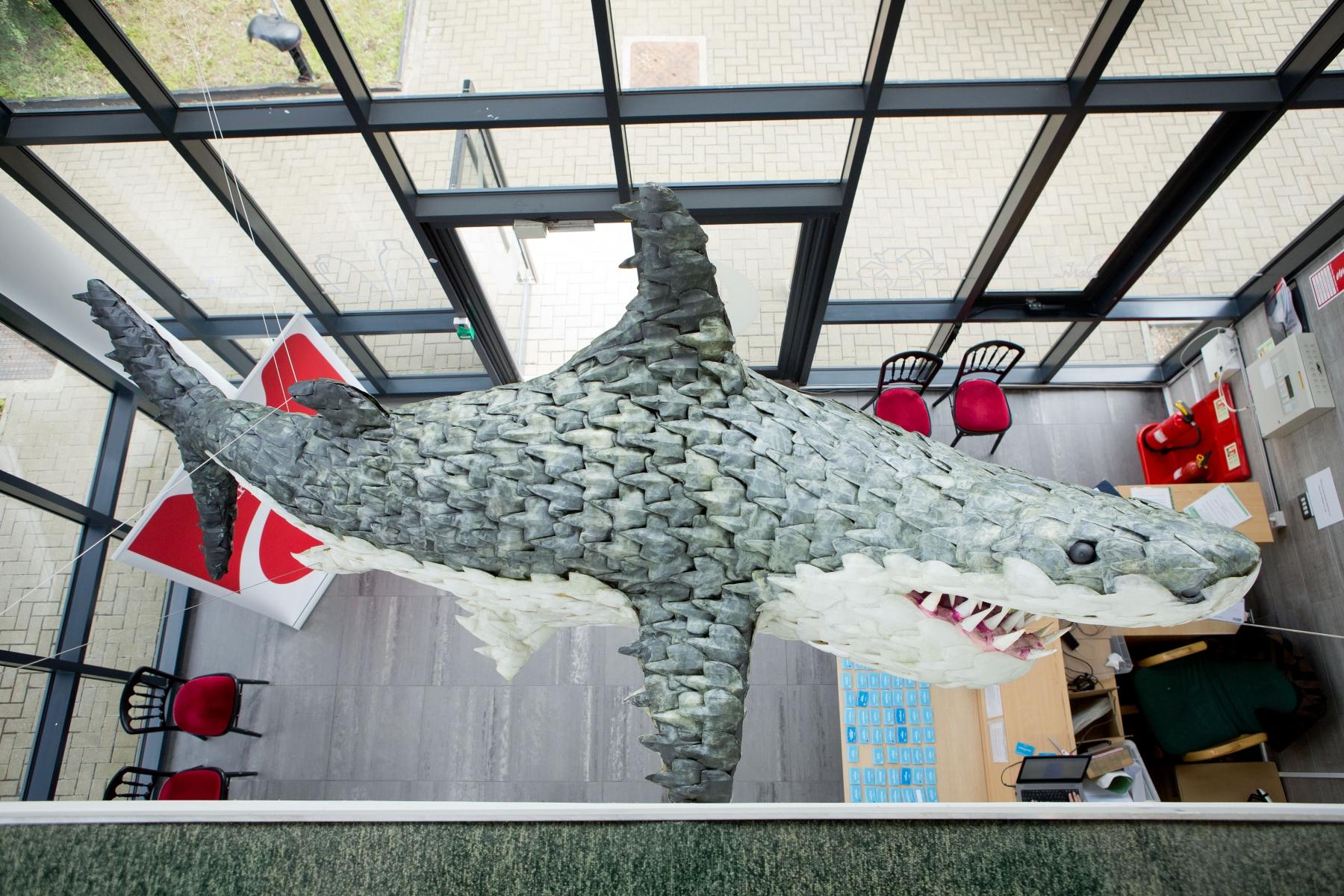 To highlight this, and the fact that if more people took up recycling more material would remain in the supply chain not the ocean, Veolia has unveiled a two-metre Great White sculpture. The Great White Shark of Dagenham – who has been named 'Bruce' – is covered nose to tail in diamond shaped scales. Parts of Bruces' lifelike 'denticles' have been made using the Dagenham Plastics Facility's high density polyethylene (HDPE) which were originally milk bottles and which are usually turned back into food grade pellets ready to be blown into new plastic products.
Bruce is approximately three metres in length, half the usual length of a Great White Shark, and weighs an estimated 30kgs. The artist, Faith Bebbington, used over 800 milk bottles in her creation with each bottle representing forty thousand bottles that fail to be recycled each day in Britain.
---
1
British Plastics Federation
2
Plastic Oceans Foundation
3 The Great Pacific Garbage Patch
4 88% consists of 59% stating it would encourage them to recycle 'a lot more' and 29% stating it would encourage them to recycle 'somewhat' more
5 
68% consists of 54% stating they under 'fairly well' want can and cannot be recycled and 14% stating they under 'very well'
want can and cannot be recycled