Veolia's work to dismantle and recycle the Buchan Alpha oil production vessel has now taken a further step by donating around 150kg of leftover food items to the Shetland Foodbank. This food, which would have otherwise remained unused, will be used to provide the Foodbank with the necessary items to help support those in the local community facing a crisis.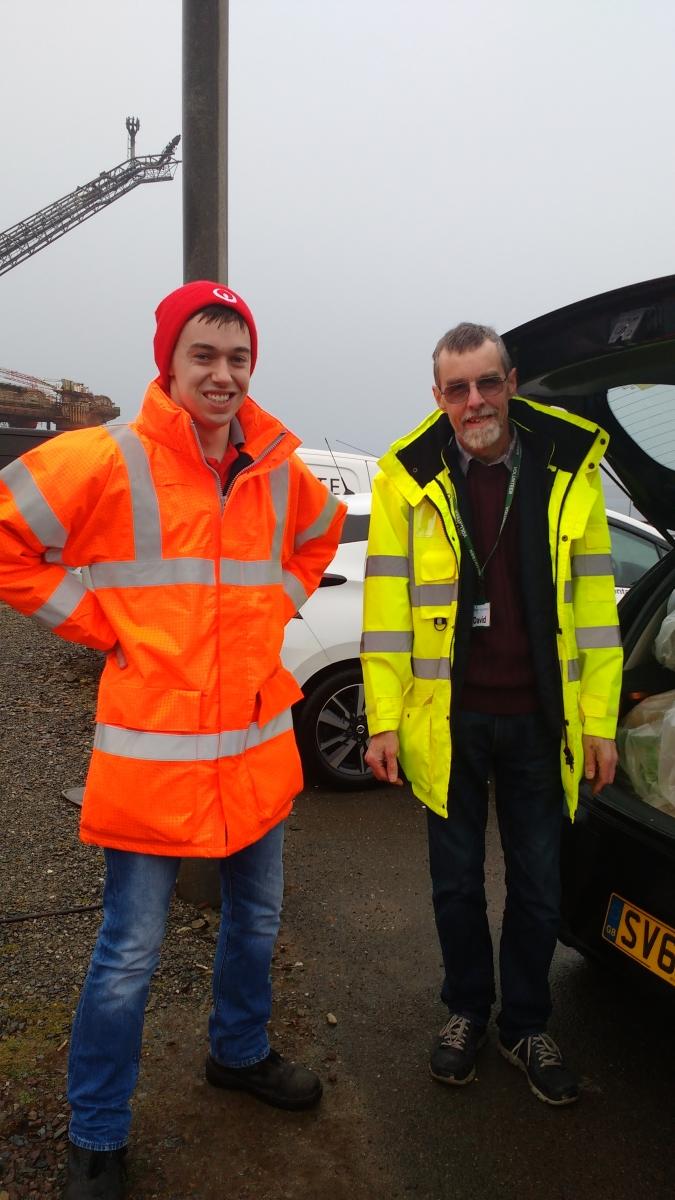 The food, left in the vessels stores, consisted of long-life milk, cereals, tinned goods, biscuits and other items which were ideal for the Foodbank. Veolia's decommissioning team, working with Foodbank, carefully removed the food items during the start of the dismantling process and packed them before taking them down the platform access and delivering this to the Foodbank in Lerwick.  
Commenting on this donation to Foodbank, Ian Williams Central Region Director - Industrial Customers at Veolia UK said, "Supporting the communities where we operate is a key part of our local commitment and we are pleased that this donation will help support people in Lerwick and across Shetland. We look forward to continuing our support as our decommissioning projects develop at Dales Voe."  
One of the Trussell Trust's 400-strong network of foodbanks, the Shetland Foodbank provides a minimum of a week's emergency food, worth around £25, and support to people experiencing crisis in Lerwick and across Shetland. Over the last year they have distributed nearly 500 food parcels.  
This latest donation follows the recent announcement of the Make a Difference Community Grant. Specifically designed to help provide support for local charities, voluntary and community groups, forums, sports teams, societies and schools, the fund will aim to support a variety of projects for not-for-profit local organisations in Shetland. To find out about how the fund can help please visit: