Closing the loop on black plastic
Unilever has pioneered the use of a new detectable black pigment for its High Density Polyethelyne (HDPE) bottles for its leading brands, TRESemmé and Lynx, so they can be detected by recycling plant scanners and sorted for recycling. This means that around a further 2,500 tonnes of plastic bottles could now potentially be sorted and sent for recycling each year – equivalent to the weight of 200 London buses, or 1,250 family-sized cars. 
The new detectable bottles will be phased in during 2019 and will allow Unilever to further 'close the loop' and include the recycled black plastic back in new packaging. In 2019, TRESemmé and Lynx will both introduce a minimum of 30% recycled material into their packs. 
Currently 'standard' black plastic bottles go undetected by the automatic optical sorting machines in recycling plants because they use near infra-red light, which is absorbed by the 'carbon black' pigment traditionally used to colour them. This effectively makes them invisible to the sorter and leads to them being rejected and sent for waste. 
Unilever has carried out extensive trials, in partnership with RECOUP and waste management partners Veolia which have proven that this new pigment can be technically detected within  material recycling facilities in the UK. 
The knowledge and expertise from developing this technical solution for detectable black bottles will be made accessible to others in the industry, as well as to other markets globally. This work and the insights generated with other manufacturers will enable wide use of this technology and approach. 
Unilever's solution will enable TRESemmé and Lynx bottles to be detected by recycling scanners, with minor adjustments at the material recycling facilities, so they can be technically separated, sorted and sent for recycling, becoming a useful resource rather than ending up as waste. 
This move to using the new detectable black plastic is part of Unilever UK's commitment to The UK Plastics Pact and its new 'Get Plastic Wise' campaign, a Five Point Plastics Plan which aims to tackle plastic waste in the UK and move towards a closed loop where plastic stays within the plastic economy, not the environment. 
Sebastian Munden, General Manager of Unilever UKI, said:
"We've been working on a solution for black plastic for some time, and this move to using detectable black plastic in our TRESemmé and Lynx bottles means we will potentially be removing around 2,500 tonnes of plastic from the waste stream. 

"Unilever has committed to ensuring that, globally, all of our plastic packaging is fully reusable, recyclable or compostable by 2025, and to using more recycled plastic content in our packaging. For the UK & Ireland we want to significantly accelerate this and we're proud our innovation will help us towards achieving our aim, as well as making a significant contribution towards the UK Plastics Pact targets. We'd like to thank our industry partners for their part in working with us to make this possible." 
Stuart Foster, CEO, RECOUP said:
"Through the commitment and leadership of Unilever, and with the support of the resource management industry, this is a fantastic example of how detectable pigments can be used to improve plastic packaging sortability and recyclability and shows what can be achieved through practical partnerships and real cross supply chain collaboration. 

"Unsortable plastics, particularly the traditional carbon black packaging, has been one of the key interest areas for media, consumers and politicians in recent years. The sharing of data, knowledge and solutions was the focus of the RECOUP led Black Plastic Packaging Recycling Forum, and we encourage all manufacturers, brands and retailers to follow the leadership of companies, such as Unilever, and ensure that plastic packaging placed on the market can be recycled. 
Richard Kirkman, Chief Technology and Innovation Officer, Veolia UK & Ireland said:
"Black plastic bottles were invisible to our machines but in collaboration with Unilever we have upgraded the technology to accept "detectable black" - if a bottle is marked as 'detectable' then it can come to a Veolia MRF and will be recovered.  Recycling is a chain of events from manufacturer, consumer to recycler and we need each part of the chain to make changes to have successful scalable results. 
"We have deployed an innovative solution within the software and invested in our sorting technology at our flagship recycling facility in Southwark and this, together with Unilever modifying the pigment in the black dye for their HDPE packaging, enables it to be successfully detected. If all recyclers and manufacturers follow this means black plastic becomes detectable black. 
"Adjusting the detection mechanism in this way - with both technology and packaging modified was the key. It's the first time a hi-tech solution like this has been applied to black plastics and can be rolled out at scale - a eureka moment for recycling and a rallying call for similar partnerships to take shape. This is exactly the kind of thing the Plastics Pact was set up for and its inspiring a generation of engineers."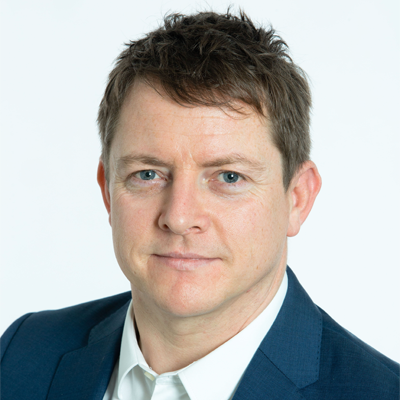 Download our report, plan for plastics, to discover our suggested three-step approach to boost plastic recycling.