Veolia implements first UK approved technician training scheme for electric vehicles
By leading the way in training to support EV technology the scheme will address the shortage of qualified electric vehicle technicians to help the decarbonisation of vehicle fleets
To address the anticipated shortfall of 16,000 EV trained vehicle technicians by 2032, Veolia,  and training specialists, Autotech Training, have now implemented the first Institute of the Motor Industry (IMI) approved qualifications for the company's workshop teams. Recognised by the IMI, electric vehicle manufacturers Dennis Eagle, and the health and safety executive, this new qualification will enable technicians to work safely on all aspects of high voltage systems associated with the latest EVs.
Transitioning to new technologies and operating practices that cut CO2 and other emissions is a key part of decarbonisation of vehicle fleets, but the growing shortage of qualified vehicle technicians able to work on the latest electric vehicles means training needs to be accelerated to meet operational needs. With vehicle maintenance essential to support Veolia's existing operations that already use over 200 EV, completion of the training courses will provide upskilling of technicians and enable them to work safely on live high voltage vehicle electrical components.
Working in partnership with Veolia, the full course has been tailored exclusively by Autotech Training, with Dennis Eagle, and incorporates three stages including IMI Levels 2 and 3 Heavy Vehicle Electric/Hybrid training, and Dennis Eagle's own eCollect training course. Technicians will gain the knowledge and skills required to work on heavy electric and hybrid vehicles and will be fully qualified to carry out operational and repair activities including replacing parts. This can include vehicles that may have damage to their high energy systems, and ensures every technician is safeguarded against the dangers of  working on, or around EVs.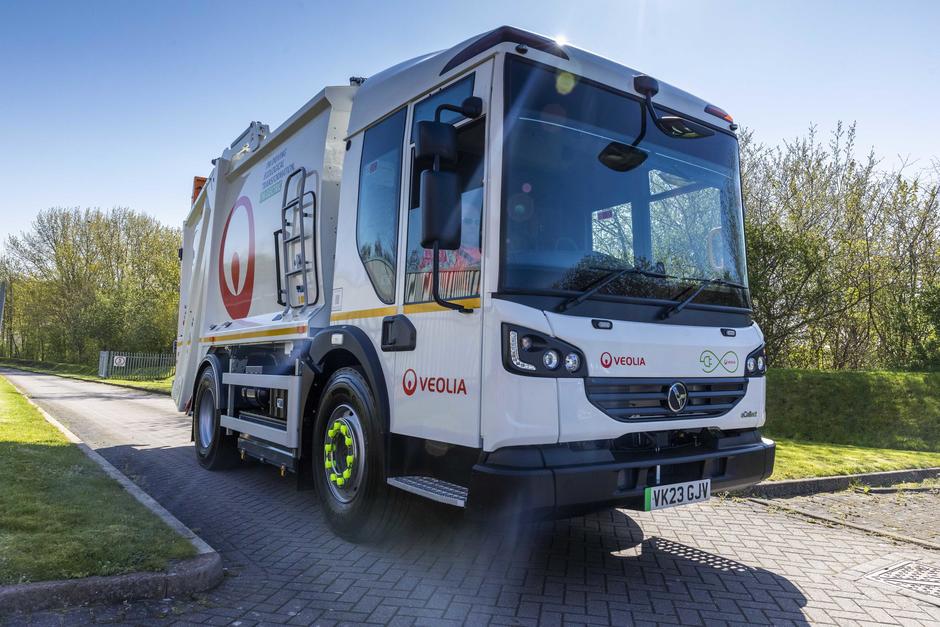 Commenting on this UK first , Gary Clark- Veolia Fleet Director UK&I said:
"As we look to achieve a net zero fleet by 2040, we know that maintenance is vital, and to keep our electric vehicle fleet operational we need to have fully staffed  workshops that can keep vehicles on the road to make full use of them. Keeping and expanding this skilled workforce, and offering varied career paths, has required a multi-faceted approach covering training and upskilling existing team members, and providing apprenticeships for the teams of the future. This first of its type training course will  add to our ability to support a rapidly growing number of EV, enhance safety, and further the decarbonisation of our self- managed fleet. It is a great opportunity for our fleet technicians to learn new technology whilst already maintaining a variety of different vehicles, and by training 40 of our technicians we are ensuring we can deliver a zero carbon future fleet. " 
Alistair McCrindle, Head of Operations for Autotech Training said: 
"We are delighted to be working with Veolia and Dennis Eagle to upskill their network of vehicle technicians with electric/hybrid training. Having the knowledge to service and repair vehicles with high voltage systems is vital, not only from a technical view but from a safety perspective and Veolia are putting the safety of their technicians first."