Veolia joins UK Plastic Pact, aiming to stop plastics polluting the environment by 2025
Veolia has long invested in the plastic economy and now as a founding member of the UK Plastics Pact, and alongside other major industry players, will redefine how plastic is perceived, designed and recycled in order to unlock its potential as a valuable resource.
The UK Plastics Pact, developed by WRAP and the Ellen MacArthur Foundation is a bold and unique initiative that will transform the UK's plastic system and help turn the tide on the UK's growing issue of plastic waste.
What is at stake is the entire plastics supply chain from product design and polymer standardisation to recycled content and collection consistency. Given the interest in this issue, this initiative is timely and presents the opportunity to mobilise the sector, Government and public opinion to create a plastics recycling revolution.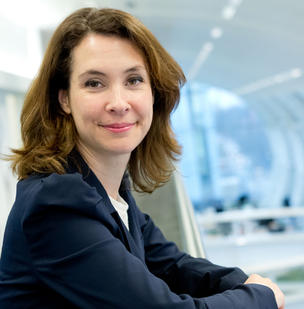 "Veolia is in the prime position to ensure the growth of the domestic plastic recycling industry and its contribution to the UK economy for generations to come. We are pleased to put our name to this initiative which reflects the direction Veolia and the wider sector is moving in.

"There has been no better time to assemble industry and political leaders to address these issues. Ideas are falling into place - the implementation of a Deposit Return Scheme for instance will improve consumer awareness and incentivise recycling. What we really need is collaboration between designers, reprocessors, consumers and producers in order to realise it and when manufacturers start using recycled content as standard this will be the sea change we've all been waiting for.

"We are at the forefront of these changes and our investment in a plastic recycling facility in Dagenham shows how new infrastructure can be developed in line with industry demand. At this threshold of a real change in UK plastic recycling, we look forward to working with the Pact members to ensure our collective ambitions are fulfilled."

Veolia is one of 42 signatories to the UK Plastic Pact which aims to transform the UK plastic packaging sector and help stop plastics polluting the environment by 2025.