In collaboration with international chemical company Solvay, Veolia has launched an energy transition project: 'Dombasle Énergie'. The project aims to replace coal with refuse-derived fuel (RDF), for the production of clean energy for Solvay's Dombasle-sur-Meurthe plant.
How will the project work?
The project consists of replacing three coal-fired boilers at the Dombasle site with a boiler room, equipped with two furnaces running on RDF. This RDF will be produced from waste that cannot be recycled. The site will have a cogeneration unit that will use 350,000 tons of RDF per year - which will be supplied by Veolia from 2024. The facility, which will be built by Solvay and operated by Veolia, will have a capacity of 181 megawatts (MW) thermal power and 17.5 MW electrical power, to be used for industrial processes.
How will it contribute to decarbonisation?
The installation of an RDF cogeneration unit will drastically reduce the carbon footprint of the Dombasle site - emissions are set to be cut by 50%, due to the switch from coal to a more sustainable fuel source. The chemical industry is typically carbon intensive, with plants consuming huge amounts of energy, so this is an example of how the sector can be significantly decarbonised moving forwards. In addition to halving the carbon footprint of the site's industrial activity, this solution will remove the need for the site to continue relying on 200,000 tons of imported coal annually, providing further environmental benefits.
In addition, this project will help the Dombasle site to adopt a circular economy, by utilising waste that was originally considered non-recyclable, and turning it into green energy. Water usage at the site will also be reduced by 7%, demonstrating the decarbonisation benefits of this project across the three key areas of waste, water and energy. 'Dombasle Énergie' will hopefully act as a symbolic project for how the chemical sector can make progress on its journey to Net Zero.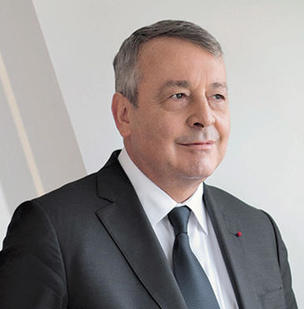 A pioneer of industrial ecology, Veolia is once again positioning itself as a major partner for the industry players to help them achieve their carbon emission reduction targets. We are glad to take part in this project with a partner like Solvay and contribute to the decarbonisation of industry as part of the ecological transformation approach.
HOW WE CAN HELP YOU?
Find out more about how Veolia can help to decarbonise the chemical sector