Helpful, approachable and compliant solutions for
hazardous waste landfill
Landfill remains a key component of the UK waste infrastructure with nearly 1 million Tonnes of
hazardous residues sent to landfill each year.
 
How we can help
Do you produce or manage the disposal of a hazardous solid from a thermal, treatment, or mechanical process? Are you looking for an outlet for your Hazardous bottom ash, your hazardous filter cake, or hazardous treatment residues?
There are many hazardous solid wastes that cannot be recycled or reused. For certain types of hazardous solids, landfill is the most viable option and offers a reliable and fully compliant solution.
Typical Hazardous waste materials accepted at our Whitemoss Hazardous Landfill site include:
Ash - primarily bottom ash and fly ash from biomass power plants
Shot blast
Asbestos - fibrous and cement bonded
Ceramic fibre
Carbon
Filter Cake
Contaminated soils
Demolition waste containing asbestos
Unused products
Consolidation and treatment residues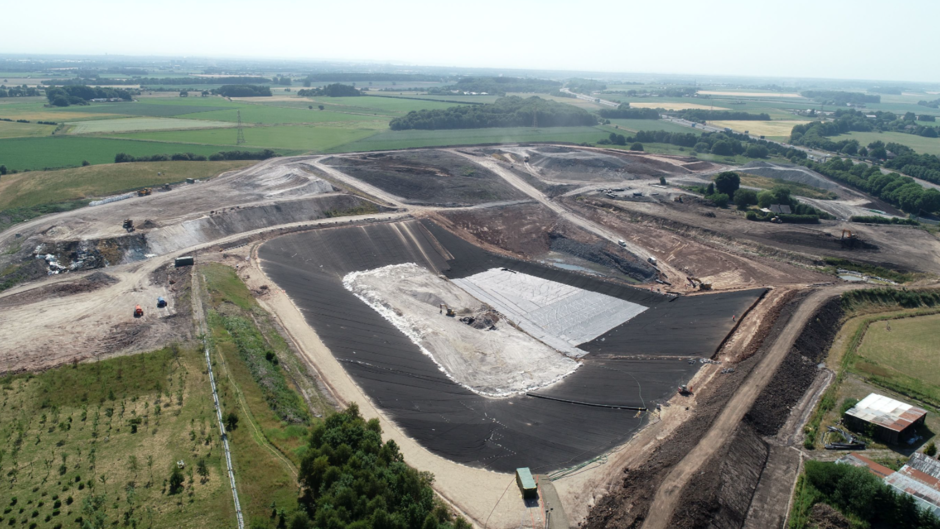 The best place to start when considering if your waste is suitable for our facility is the EWC Code of the material, which must appear as one of the 217 Hazardous EWC Codes which form our operating permit.
Please request a copy of our operating permit to see the full range of EWC Codes which we can accept or simply send the details to us via the link on this page.
All hazardous inputs need to pass a Hazardous Landfill Waste Acceptance Criteria or WAC test, but we can arrange this for you and offer guidance throughout the whole pre-acceptance process.
Offering a solid and robust internal road network, Whitemoss can accept a wide range of vehicles including 8-wheel tippers, artic tippers, and all ranges of skips and ROROs, and offers very quick vehicle turnaround times, typically 15 minutes. The site also accepts articulated flatbeds of packaged waste in pallets, drums, and IBCs.
How do we create value for you?
As the number of hazardous landfill sites dwindles, we are proud to offer our Whitemoss facility to both new and existing clients. Our facility provides a long-term, reliable solution for hazardous waste which is able to accept multiple loads per day. Situated within the UK on a major road network, Whitemoss removes the expense and hassle of moving under a TFS to foreign countries.
We offer a helpful and approachable team who will guide you through the pre-acceptance stage so you fulfill your obligations as the producer or handler of hazardous waste.
Our excellent site roads and offloading area means we can accommodate articulated tipping vehicles, so maximising the payload each movement carries, reducing your logistics costs
We offer excellent vehicle turnaround times so you can get back on the road quickly, thus increasing the efficiency of your driver and vehicle.
We're Here to Help!
Find out more about how we can support your business.

Our experts are always on hand to deal with your request.