Recycle and become accountable. We're continuously told that we must recycle our waste to ensure we combat the ongoing effects of the climate crisis.
However, we're rarely told the need to knows about recycling. This insight will dispel your waste myths and provide recycling tips to help us understand what we can and can't do when it comes to recycling our waste.
If you're not sure if something can be recycled, leave it out
If you're not sure if something can be recycled, leave it out
TRUE

Have you ever wondered why you have so many different types of recycling bins and why they are all different colours? This is to help segregate out the general waste from the clear plastics and the tin cans to the glass bottles. With these bins It's better to be safe than sorry; and in this instance it's better for the environment. Often it is misconstrued that you can throw anything in the recycling bin and it will just get sorted out. This is not the case and can often contaminate recyclates if not sorted properly. 

At Veolia we pride ourselves in the quality of recyclable materials, and the products that we produce from your recycling. See here to arrange a visit to one of our recycling centres and find out more about how we sort and pack your recycling.
FALSE
The simple unknown fact is that you can actually recycle your empty crisp packets. However, the packets should not be put in your recycling bin at home. So what do you do with them?
You might be surprised to hear that Walkers have public drop-off points, most likely just a few hundred meters from your location. The best part is that you can take any brand of crisp packet, not just walkers.
The packets will then be cleaned, shredded and turned in to pellet which can be converted into new plastic items. Use the locator to see how close you are.
You can recycle wrapping paper
You can recycle wrapping paper
FALSE
Most shiny, glittery, and brightly coloured wrapping paper cannot be recycled.
However certain types of wrapping paper can be recycled in the UK.
Brown paper is one of the best to be recycled, followed by plain paper colours that are not shiny. It is best to check with your local council or recycling scheme if they accept wrapping paper or not.
Avoid wrapping paper that is very thin as this contains very few good quality fibres and often cannot be recycled and also avoid wrapping paper that is heavily dyed, laminated, decorated in gold or silver patterns, coloured shapes, any type of glitter.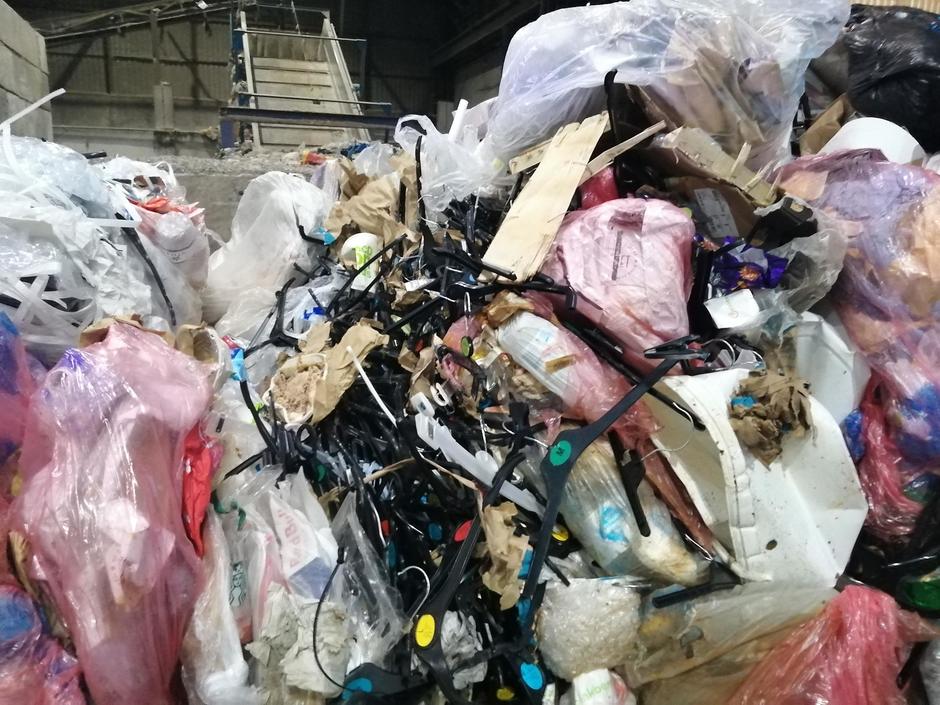 Dirty products can't be recycled
Dirty products can't be recycled
TRUE
There's been lots of confusion and varied advice about whether packaging needs to be rinsed before recycling. Yes is the simple answer. Otherwise soiled packaging entering into the recycling system can contaminate other parts of the load and result in a batch or even entire load being sent to landfill or incineration.
To combat this you can make sure to rinse out, even briefly, your old jars and tins as well as plastic meat packaging you may have. However, when something is heavily soiled this may have to be thrown in the bin. 
But don't worry - at Veolia we are able to turn this into a valuable resource through our energy from waste schemes.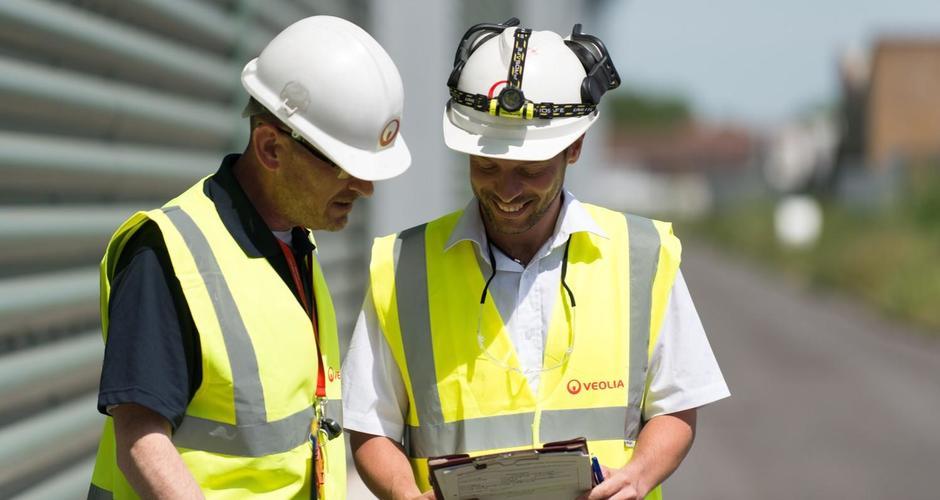 The TRIANGLE 'Recycling' LOGO means it's recyclable
The TRIANGLE 'Recycling' LOGO means it's recyclable
FALSE
How many times have you inspected a piece of packaging, searching for the small 'recycling' triangle, also known as 'The Green Dot', to see if it's recyclable? 
Unfortunately, we're here to burst the bubble and inform you that it's highly misleading. The 'Green Dot' doesn't mean the item is recyclable, but instead means that a fee has been paid to fund the recycling of that packaging when it becomes waste.
It doesn't necessarily mean that the item isn't recyclable, but stay smart and look for a better indicator on the packaging/item.
Play your part in recycling
Recycling is yet to be a perfect process, but we owe it to our planet to adopt the best available solutions and continue to develop more effective ones.
In our fight against climate change, recycling is a crucial solution to reduce the amount of waste being deposited in landfill. Therefore it's important that we are informed of how we can best play our part and recycle in the most efficient way possible.
Now you know the answers to the myths let's educate those around us and protect the world we call our home.
Can we help with your recycling and waste management needs?
Contact us for more information and find out how Veolia can support your sustainability journey