The Ministry of Defence (MOD) experiences substantial water and energy demands and generates large volumes of waste.
Our innovative solutions help to deliver annual savings by eliminating leakage, introducing the use of energy efficiency technology and via innovative waste management solutions. 
A trusted partner for our military
We work with our Defence partners to co-develop solutions that reduce running costs through our expertise in water, waste and energy. We provide key services to the MOD and defence partners from the Orkneys to the gates of the Mediterranean and achieved sustainability targets while our customers continue to protect the UK.
Strategic management of resources
We are helping the MOD better manage its resources to achieve its ambitions of offsetting carbon impact and meeting corporate responsibility and sustainability targets. Simultaneously, ensuring that defence capabilities, outputs and communities are optimised for both now and into the future.
Continuously finding efficiencies to reduce impacts
Our cutting-edge solutions bring annual savings by eliminating leakage and introducing efficiencies through our Smart Bases technology. We also optimise energy and water networks, utility consumption and waste treatment processes for a range of sites.
Bringing annual savings through our Smart Bases technology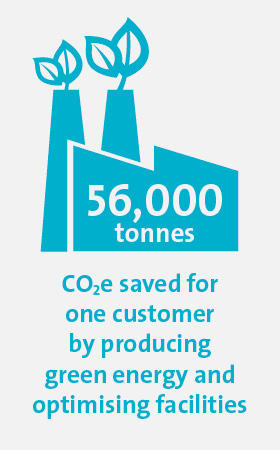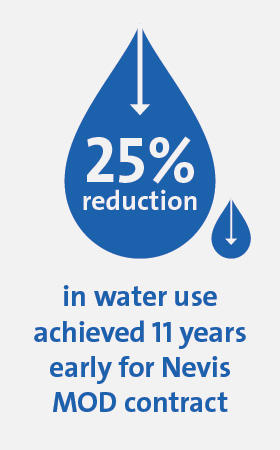 Explore our solutions for the defence sector:
A TRUSTED PARTNER FOR OUR MILITARY
Defence
Customers can benefit from 100% guaranteed energy supply, relying less on the grid. In fact, the installation of an energy recovery system at the MOD site in Gibraltar has saved energy costs by 40%