Does your business need to prepare for the introduction of mass covid-19 testing?
Part of your preparation needs to be looking at the waste that will be generated, and how to deal with it legally and safely.
Let Veolia take care of your testing kit waste to give your business complete peace of mind.
How is waste from test kits classified?
The waste produced from Covid testing kits is classified under the EWC code which specifies offensive waste and non-hazardous chemical waste. This means that it can only be treated at facilities permitted to take these types of waste.


How should this waste be stored?
Most importantly, you need to separate this waste from all other waste streams. It will need specialist treatment, meaning traditional disposal routes are not an option. It should be stored in yellow or clear/neutral bags, with NO clinical or hazardous markings.
 
Can this waste be disposed of with PPE?
As waste from testing kits is dual coded and can undergo the same treatment solution as PPE, there is no need to segregate them (unless you already have offensive waste collection on-site).
 
How can Veolia help you dispose of this waste?
Veolia's Covid-adapted solution can provide an enclosed skip or clip top drum for swab kits and PPE, which is collected when full and taken to one of our seven facilities permitted to take this type of waste. 
Letting us take care of your testing kit waste gives you complete peace of mind, as you know that it is being handled in a way that is compliant and safe, and that there will be no negative comeback for your organisation.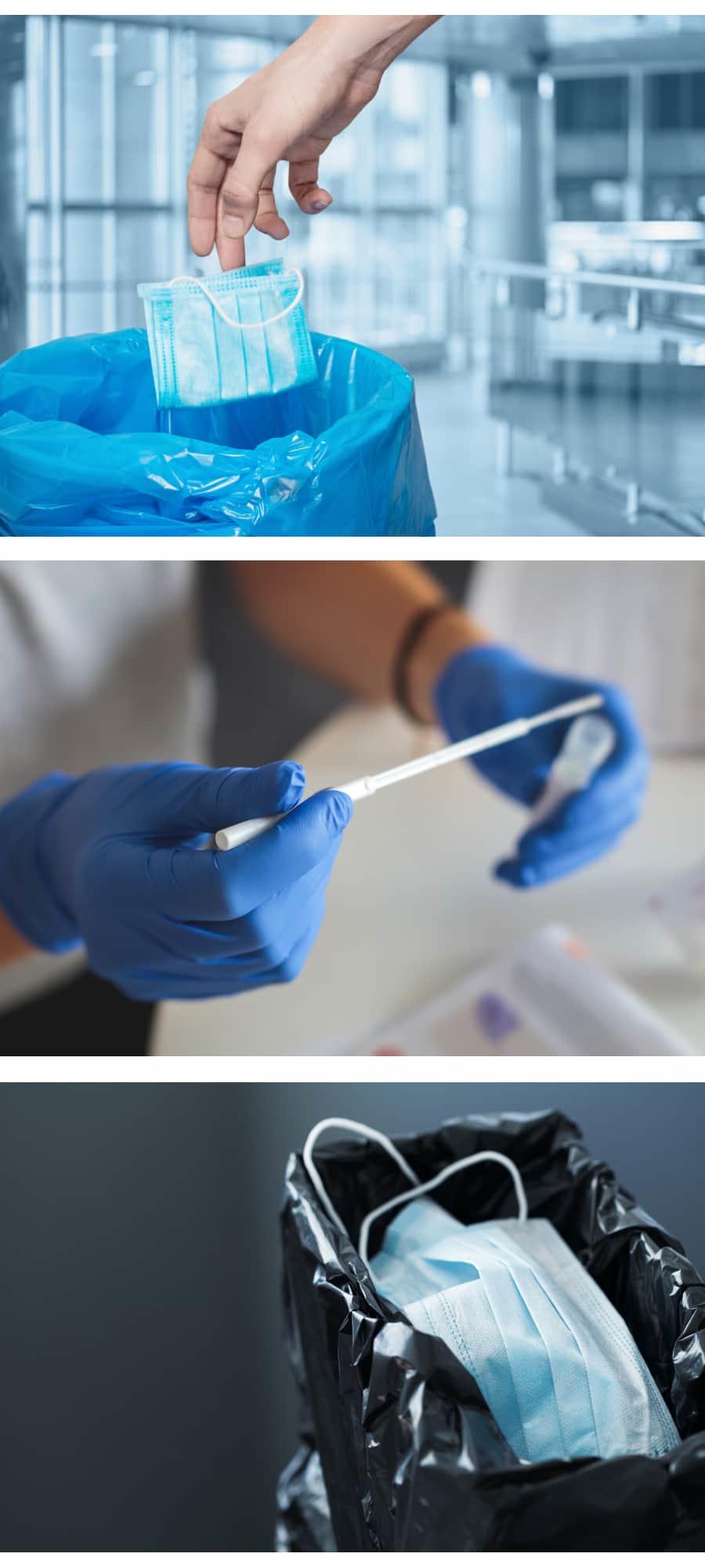 FIND OUT HOW VEOLIA CAN HELP
YOU PREPARE FOR MASS TESTING 
Get in touch with our team and one of our service experts will contact you shortly.