How can we simplify plastic recycling?
Clearer labelling on products as well as schemes to encourage recycling on the move will remove confusion and inconvenience.
The first step to preventing plastic pollution is collecting more bottles before they're disregarded incorrectly. It's a simple formula - if we collect more for recycling, we not only stop build up of plastic on our streets or in our seas, but we harness a resource out of the waste.
In countries like Germany, Sweden and Norway, over 90% of bottles are returned through Deposit Return Schemes (DRS).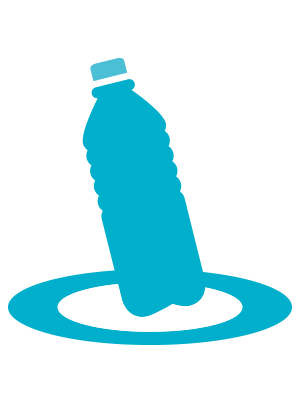 Deposit return scheme
With the right placement, incentive structure and collective support, underpinned by partnership with the recycling industry, DRS can deliver a massive increase in the bottles we salvage.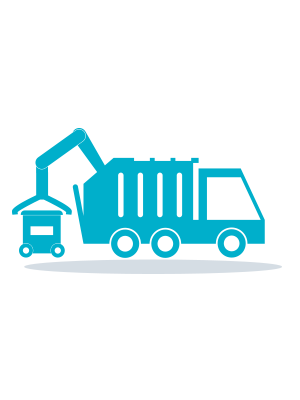 Consistent collections
Collections from the home, business, streets, markets and public events all have to be as consistent as possible with simple recycling instructions for the busy consumer.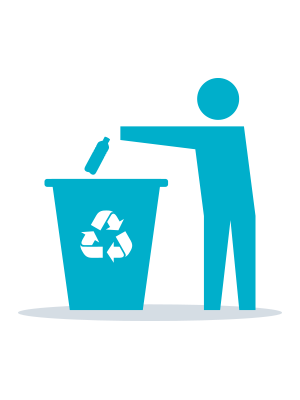 'On the go' collection infrastructure
Developing a much more comprehensive and effective on the go collection infrastructure across the UK is recognised as a key opportunity to collect more plastic bottles and prevent litter.
We welcome the way the public has challenged the consequences of improper plastic bottles' disposal and encourage people, if walking about with a plastic bottle, to be on the lookout for a recycling point, or take the bottle to recycle at home if possible.

A recognisable label on every recyclable item
A recognisable label on every recyclable item, as confirmed by the recycling industry, will go a long way to removing the headache of working out if something is recyclable or not.
We are in favour of a more precise labelling system for product recyclability, which the consumer can be confident in when making purchases.