No matter how well your business manages its operations and maintenance, there is always the potential for unexpected incidents which require urgent action. It's crucial to have a contingency plan in place so you know where to turn if the worst happens.
Support when you need it the most
Incidents such as oil spills, water contamination and road traffic collisions involving your vehicles can have a hugely detrimental effect on your business, in terms of cost, productivity and environmental impact, not to mention compromising safety and damaging your reputation. This can be particularly damaging in sectors such as chemical and petrochemical, when an incident can cause significant damage and risk. If an incident occurs, you need to have a plan in place so you know who to call. This ensures a quick clean up, with minimal impact to your business and the environment, protecting your bottom line. Having a plan in place helps to make your crisis management process much more seamless.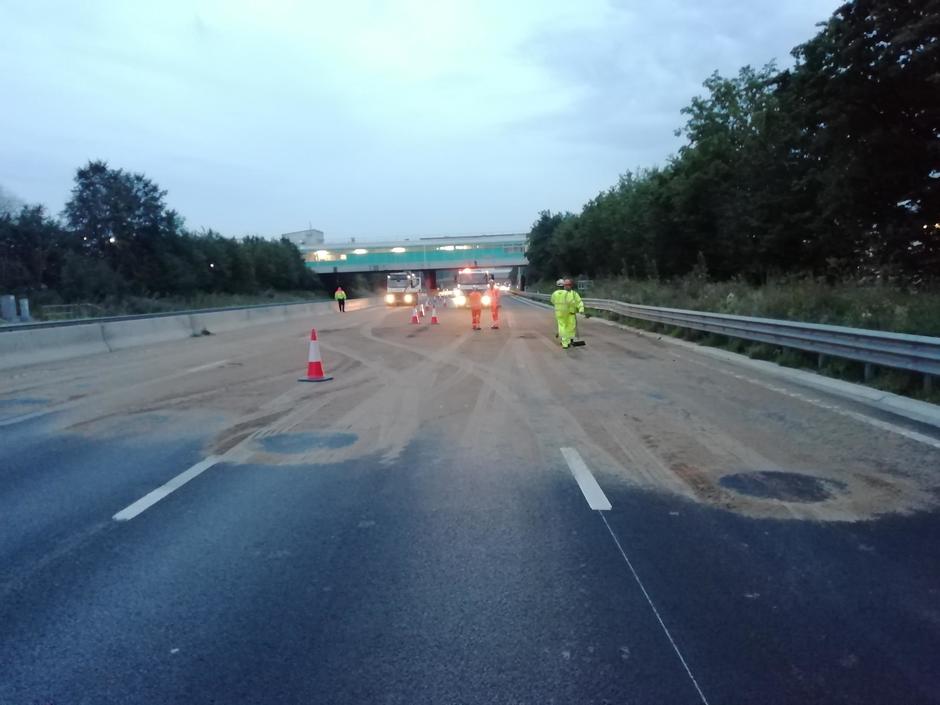 Why choose Veolia's Emergency Response service?
Our Emergency Response service, operated by Veolia's Industrial Site Services, provides a guaranteed response to incidents 24 hours a day, 365 days a year, and is reachable by freephone around the clock. Unlike other Emergency Response services, we have dedicated response teams based at strategically-located depots around the country, often able to respond to your incident in under two hours. The teams' technical knowledge and experience means they are equipped to deal with a broad range of incidents, whether they occur on or off-site. Whatever the measures needed to deal with what's happened, making sure the area is safe and compliant, and getting you back up and running quickly, are always our priorities.
A service you can rely on
Beyond Emergency Response, the support Veolia provides is multi-faceted. Our Industrial Site Services teams provide a range of services designed to reduce downtime and increase the efficiency of your operational processes, including chemical cleaning services and ultra high-pressure jetting. The combination of cutting-edge technology with our industry-leading expertise and commitment to safety means that we can help you prevent anything going wrong. However, to make sure help is only a phone call away if something does happen that may be beyond your control, you can sign up to our Emergency Response scheme on a subscription basis. This gives you peace of mind that any crisis can be dealt with quickly, safely and sustainably.
HOW CAN WE HELP YOU?
Find out more about how our Industrial Site Services can benefit your business