Boost your bottom line - think circular
Whether you are a large corporate or an SME, circular thinking can help you extract value from the waste and resources in your supply chain.
Leading the way
Now is the time we make a fundamental shift towards the circular economy. This isn't recycling rebranded, it's full supply chain management taking into account resource management across the board - water, waste and energy. There are three players in this game, the brands that produce the products, the consumers that buy them and Veolia the enabler giving them a second, third or fourth life. With our expertise, we can help our customers meet these challenges through fully integrated resourcing solutions.
---
Whatever your challenge, we'd like to talk to you.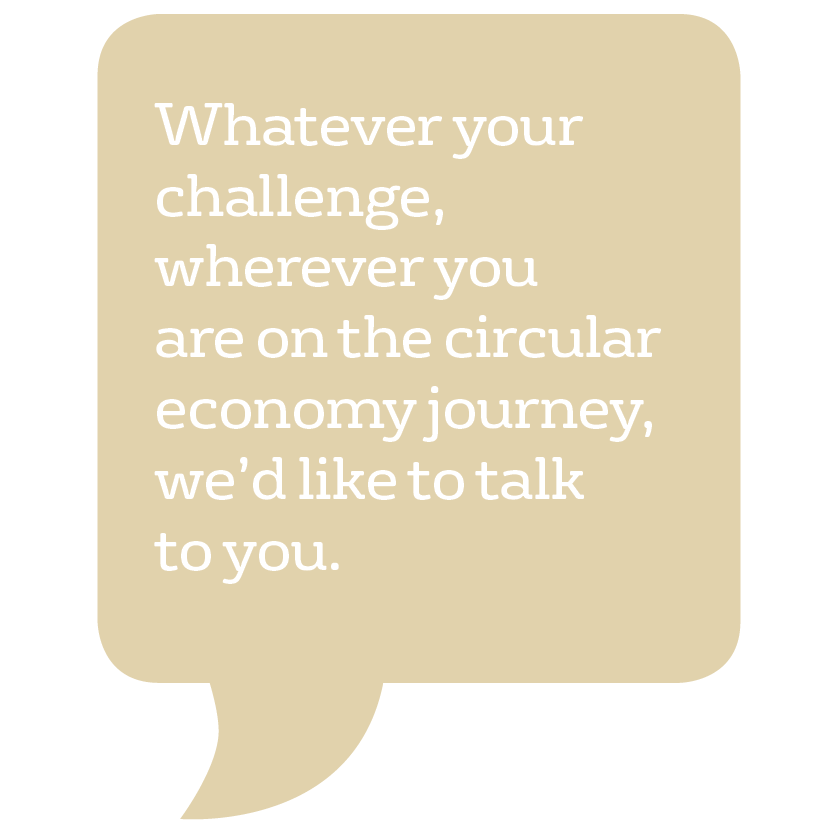 £££
How much could it be worth to you?
175k
new jobs could be created throughout the UK
£29b
windfall to UK GDP from Circular Economy
Reshaping the future
The circular economy already represents 25% of our turnover, but we believe we can do more. That's why we are constantly developing innovative ways to gain access to preserve and replenish precious resources.
So whether you are already engaged in circular economy activities, or are starting from scratch, Veolia's economic and environmental synergies across water, waste and energy can help you to boost your bottom line.
Download our circular economy document, to find out how by thinking circular, you can boost your bottom line.