With Net Zero firmly in the spotlight, businesses are all having to devise ways to reduce their carbon footprint.
Below are six steps you should consider taking to ensure your business is on track to meet your carbon reduction targets.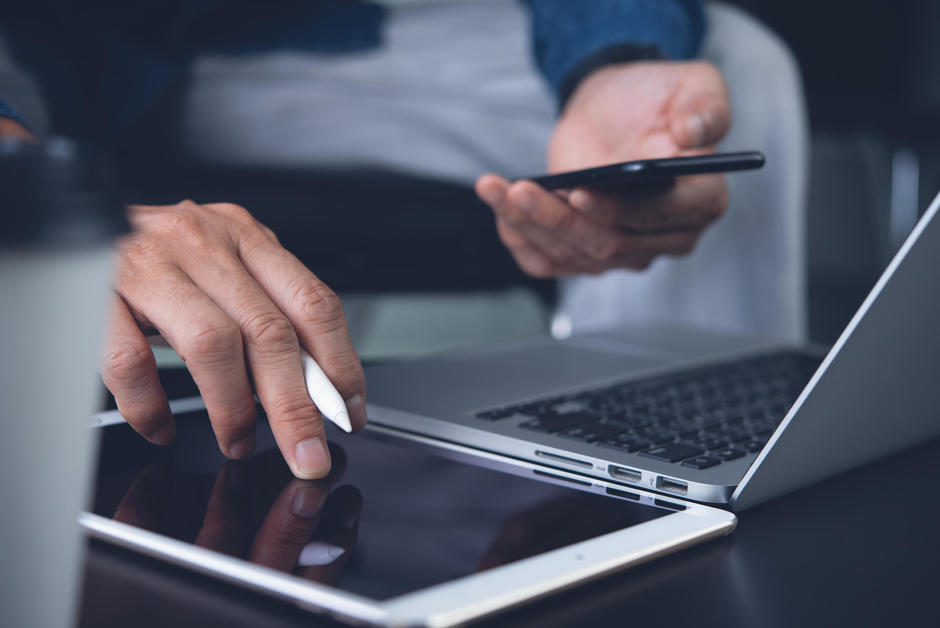 Go paperless
Go paperless
Reducing waste in any area of your business will have a significant effect on your carbon footprint and since 50% of business waste consists of paper, going paperless would have a massive impact. We recommend replacing paper processes with electronic systems, such as storing documents on platforms like Google Docs or Dropbox.
An easy fix for saving money and becoming more sustainable is by diverting waste from landfill by recycling as much as possible. Don't limit recycling options to paper and cardboard, begin exploring other recycling opportunities by conducting a waste audit to identify which are the key areas of waste in the business.
Improving the energy efficiency of workplaces can also make a difference to a business's carbon footprint. Many businesses have switched to energy-efficient LED lights, while others have implemented building management systems to reduce energy usage. We can help reduce energy-related maintenance and operating costs by providing scalable solutions tailored to specific business needs.
ProCycle is a container-collection service that allows for the treatment and recycling of previously non-recyclable items such as milk bottles and tops, plastic straws, and hard hats. ProCycle boxes (made from recycled material) are provided to businesses and once filled, are collected by our teams and taken to our facilities to be treated and recycled into new products.
Renewable energy solutions are a superb sustainable and cost-saving option for many businesses. Around a third of businesses in the UK are already generating their own energy and there are many different solutions to meet the needs of larger and smaller businesses. Our team can work with you to develop a plan to help you reach your Net Zero 2050 goals, so why not get in touch today?
A battery electric car is estimated to have greenhouse gas emissions around 66% lower than a petrol car and 60% lower than a diesel car, so upgrading vehicle fleets for businesses can help to significantly reduce carbon emissions. The Office for Low Emission Vehicles (OLEV) also offers grants and tax incentives that can help to reduce costs across the company, some of which include lower company car tax and grants for installing company charging stations.
Our experts can help you find ways to reduce your business's carbon footprints.
Get in touch to find out more.