Veolia and Solvay are pleased to announce their partnership on a circular economy consortium to offer new solutions that promise better resource efficiency for critical metals used in lithium-ion electric vehicle (EV) batteries.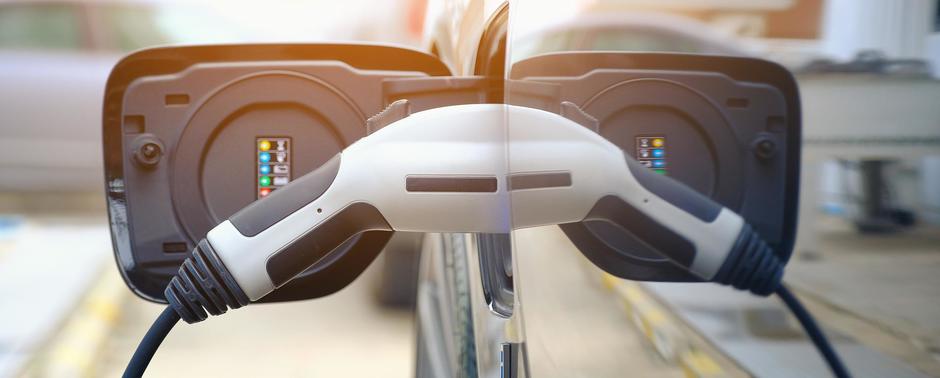 With the number of electric vehicles on the road expected to grow from 8 million in 2020 to 116 million by 2030, ensuring stable access to raw materials is a strategic challenge. Furthermore, materials used today in EV batteries are not always recovered at their maximum value.

Veolia and Solvay, through its subsidiary SARP Industries, are already actively engaged in discussions with a car manufacturer and battery cell producers, to coordinate, collaborate and leverage on respective technologies and core competences at each step of the value chain - from access and spent battery feedstock to dismantling, metal extraction and purification.

In its recycling plant in eastern France, Veolia has already been dismantling batteries for electric vehicles since 2013. The combination of mechanical and hydrometallurgical processes makes it possible to treat the active cells and extract the active metals. These metals are then used by industry and transformed into new materials.
Electrify your fleet to meet your carbon reduction and clean air targets with Electric Vehicle Charging Stations
I am truly excited about our partnership with Veolia, aiming to take circularity another meaningful step forward towards cleaner mobility. At Solvay, our technologies will bring new life to batteries at the end of their cycle. Our unique know-how combining Speciality Polymers, Composites and Mining solutions together with Veolia's unique experience in waste management is a fantastic opportunity to build a greener battery ecosystem.

How can we help you?
Our intelligent charging technologies can help you meet your carbon reduction and clean air targets.
Our experts are on hand to deal with your enquiry.
How we can help
If you have a large fleet of vehicles, moving away from diesel and petrol vehicles and deploying electric vehicles offers a number of benefits. But like many organisations, a lack of charging network, or restricted electrical supply, could be holding you back.
Our unique expertise in Electric Vehicle (EV) charging point infrastructure, breaks down the barriers to electrification. Our proven charging technologies cover all types of vehicles - and even in locations where electrical capacity is significantly restricted.
Our EV experts will perform a detailed site survey to determine the civil works that will be required for your site installation. This factors the types of vehicles in your fleet, or that operate on your site, so we can install the most appropriate EV chargers. Once installed and commissioned, we'll test your charging stations with your vehicles, to ensure everything is working correctly, before training your drivers on how to use them.  
Our EV Charging solutions:
Charge your vehicles on any site, regardless of operation
Charge any vehicle (cars, vans, RCVs, sweepers etc)
Track and report data from each vehicle and charger
Use renewable energy form an Energy Recovery Facility (ERF), if available
Include radio-frequency identification (RFID)/fob lock for safety
Distribute power to enable intelligent charging of the entire fleet
Feature load-balancing software to prioritise charging – even if your entire fleet can't be charged at the same time
Combine intelligent software with vehicle timetables so the lowest charge, fastest finish vehicles are charged first
How do we create value for you?
Our fast-charging EV solutions are quick and seamless to install. They provide an innovative, data-driven solution that will enable you to electrify your entire fleet, accelerating your decarbonisation strategy and significantly improving air quality. At the same time, they will eliminate your reliance on fossil fuels, reducing operating costs and having a positive impact on your green credentials.