Extended contract ensures no waste is left in the Antarctic
Global resource management company Veolia, has extended the waste and recycling services for the British Antarctic Survey, BAS. To ensure the research activities leave no waste in the Antarctic the contract includes a range of specialist logistics, treatment and recycling services for world-leading interdisciplinary research in the Polar Regions. This covers the operations of the many UK Research Stations, ships and aircraft that support the research activities.
BAS is a research-driven organisation recognised for the Polar research that advances the understanding of Earth and human impact on it and in particular how it is responding to ever-increasing human pressures. The materials and waste from these activities is returned to various UK ports twice a year for specialist recycling, treatment and disposal. Under the new contract that builds on services delivered since 2004, Veolia will provide collection and transfer from the ports to various recycling facilities using a maritime barge and support vehicles.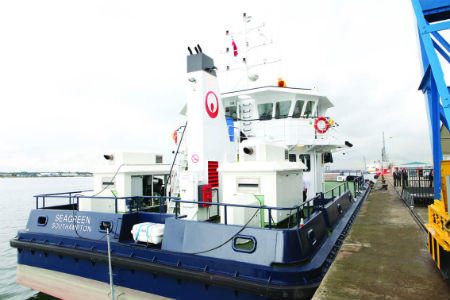 Maintaining the environment of the Polar regions and safely delivering complex operations in extreme conditions produces a diverse range of materials. These include laboratory samples, electrical equipment, commercial waste, clothing, rope, survival gear and more recently the obsolete living quarters. To meet the BAS needs, the Veolia team will back these operations with a multi-disciplined team that includes chemists, logistics and recycling specialists. This will maximise recycling rates to boost sustainability and recover energy from non-recyclable materials in Veolia's Energy Recovery Facilities.
Commenting on the new contract, Estelle Brachlianoff, Senior Executive Vice-President Veolia UK & Ireland said, "The British Antarctic Survey is at the forefront of innovation in the study of human impact on the planet. As a company dedicated to lowering this impact, their activities align closely with Veolia's own global strategy to preserve resources and lower carbon emissions with an aim of achieving a circular economy. Our continuing support for this work will help them maintain their unique work environment and protect the Polar regions."
The British Antarctic Survey is at the forefront of innovation in the study of human impact on the planet 
Rachel Clarke, Head of Environment at the British Antarctic Survey added "We value the commitment of our waste contractors to help us improve our recycling rates and meet the objectives of our environmental strategy.  As an organisation at the forefront of environmental research we welcome innovative solutions for waste management and ways to improve our environmental performance."