In 2011, the Veolia Environmental Trust awarded £100,000 to Ideal for All, a user-led charity and social enterprise based in the West Midlands. This funding supported Ideal for All to create Barlow Road Community Garden, a valuable space providing health and wellbeing benefits for local residents.
Over a decade on, we revisited Barlow Road to find out more about the impact it has had on the local community.
What is Barlow Road?
Located in Wednesbury in the West Midlands, Barlow Road provides a green space that serves a range of purposes for the community. Volunteer groups, including vulnerable members of the community, visit the garden multiple times a week to turn their hand to gardening and food-growing. The volunteers - along with one permanent member of staff - look after a wide selection of vegetables and plants, along with several different types of fruit tree, meaning there is always plenty to do! Alongside the mental and physical benefits of gardening, users can also take advantage of a range of health, wellbeing and employability activities at Barlow Road.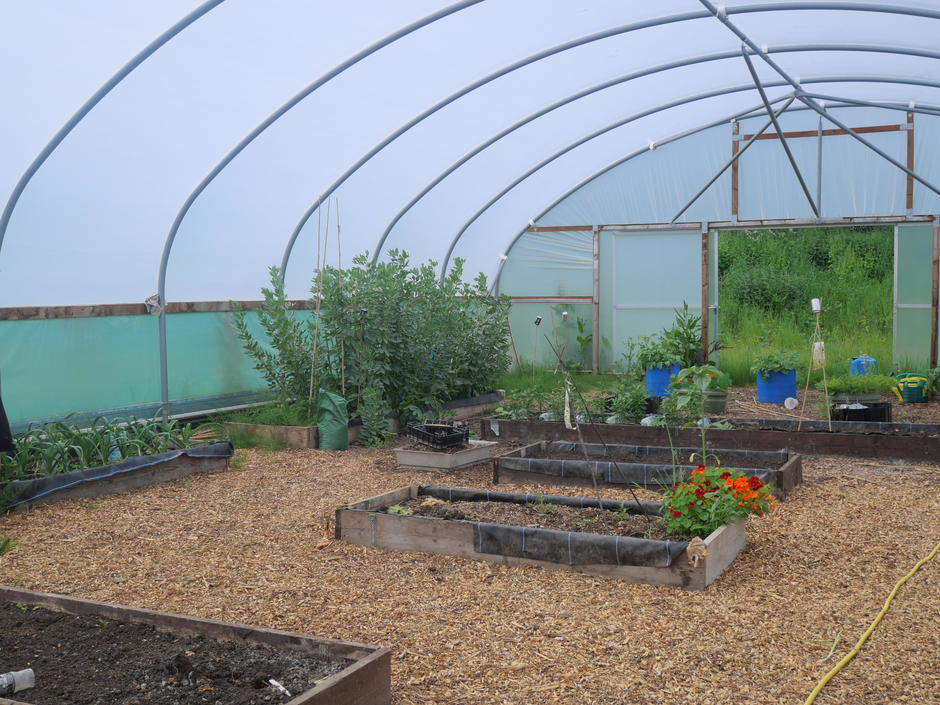 The impact on the community
Despite being situated a stone's throw from the M6 motorway and in a densely populated area, Barlow Road offers a remarkably peaceful retreat into nature for its users. Particularly for those who may not otherwise have the option to spend much time outdoors, the site enables people to enjoy time in the fresh air with like-minded volunteers. Crucially, Barlow Road also serves an educational purpose, by allowing its users to learn more about the benefits of healthy eating as well as how to grow their own produce. Some eager volunteers have even taken these skills home with them and started growing their own vegetables! Education is also provided for users in the form of employability training. Ideal for All's Employment and Skills programme provides mentoring support and practical advice for vulnerable people looking to move into work, with Barlow Road playing an important role in developing hard and soft skills.
Helping the environment too
Not only does Barlow Road benefit the local community, it also helps the environment. Before the funding was granted from the Veolia Environmental Trust and other organisations to develop Barlow Road, the site was unmaintained and overgrown. However, thanks to the hard work of Ideal for All and the teams of volunteers, the site is now home to a large range of plant species, along with animals including a very friendly fox who often comes out to say hello! To encourage the growth of wildflowers and support pollinators like bees, the Barlow Road team took part in No Mow May in 2022, locking up the lawnmower for the month to help boost biodiversity.
You can click here to find out more about Ideal for All and click here to find out more about the Veolia Environmental Trust.