With the World Cup around the corner and OLED TVs a popular purchase, Veolia has received 65% more flat screen TVs at its state of the art recycling facility in Shropshire. This equates to 10,500 more compared with this time last year. Using advanced robotics technology 'ROBOTELE' expertly dismantles old TVs into new.
Veolia has the capacity to collect approximately 300,000 obsolete TVs and monitors each year, through its nationwide network of Household Waste Recycling Centres and has developed, piloted and rolled out its own robotic technology, which is purpose built for TV dismantling and recycling.
It sends these unwanted devices to one central location in Bridgnorth where the parts, such as ferrous metals, circuit boards and LCD glass, are separated for recycling. The tonnage of flat screens and monitors processed at ROBOTELE has quadrupled since it became operational in October 2016.
Richard Kirkman, Chief Technology and Innovation Officer, Veolia UK & Ireland says:
Like the England team, our staff are in training to get ready for the World Cup as we see an influx in old TVs as consumers upgrade. Thanks to ROBOTELE we have the capacity to deal with the majority of the UK's disregarded flat screen TVs and monitors, as it is one of the largest robot operated dismantling plants in the UK".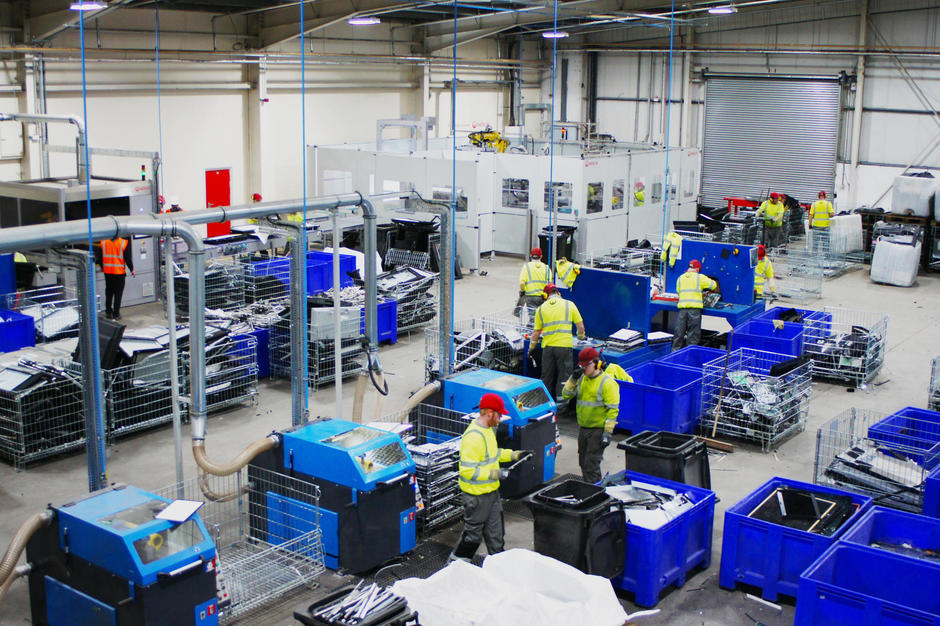 YouGov research reveals 30% of people purchase a new TV at least once every five years, with a quarter of people recycling their old TV and 24% giving their old TV to a friend or family member. Yet 12% simply threw their old TV away and 8% still have their old device stored in their house, which could be recycled.
Kirkman continues, "It is encouraging that 25% of people recycle their old TVs, but everyone else needs to follow their lead - this way we can capture the materials inside each device, saving resources and reducing our reliance on virgin materials. What we collect gets transformed back into parts for new products, such as washing machines, jewellery and bicycles."
The UK purchases and disposes of a huge volume of electrical and electronic equipment every year with less than 40% being recycled. This includes over 1.5million tonnes of white goods and electrical appliances that are thrown away - equivalent to the weight of 191 million 40 inch LED TVs or 25 million fridge freezers.
At our RoboTele facility in Bridgnorth, Shropshire, we're closing the loop by recycling and reusing component parts from flatscreen TV's and monitors using unique robotic technology.
---
YouGov
All figures, unless otherwise stated, are from YouGov Plc.  Total sample size was 2029 adults. Fieldwork was undertaken between 30th November - 1st December 2017.  The survey was carried out online. The figures have been weighted and are representative of all GB adults (aged 18+).