Leaving school, or looking for a fresh start?
Our range of Apprenticeships could be what you're looking for. From mechanical engineering and HGV driving to business administration and finance, with us, you can take that huge first step.
We want all our Apprentices to be able to contribute to our organisation and the communities we work in. That means you'll get real-life experience in your chosen role, and get one step ahead of everyone else.
With on and off-the-job training, you'll get a first-hand education and the practical experience to match. With the chance to earn a real wage, and with some of our Apprenticeships offering a qualification as well, we're giving all our Apprentices the opportunity to kick off a successful career in environmental services with us.
Even after you finish the programme, you can continue learning for as long as you want to. We're strong believers in continuous development here at Veolia and actively encourage and support all our people to keep going.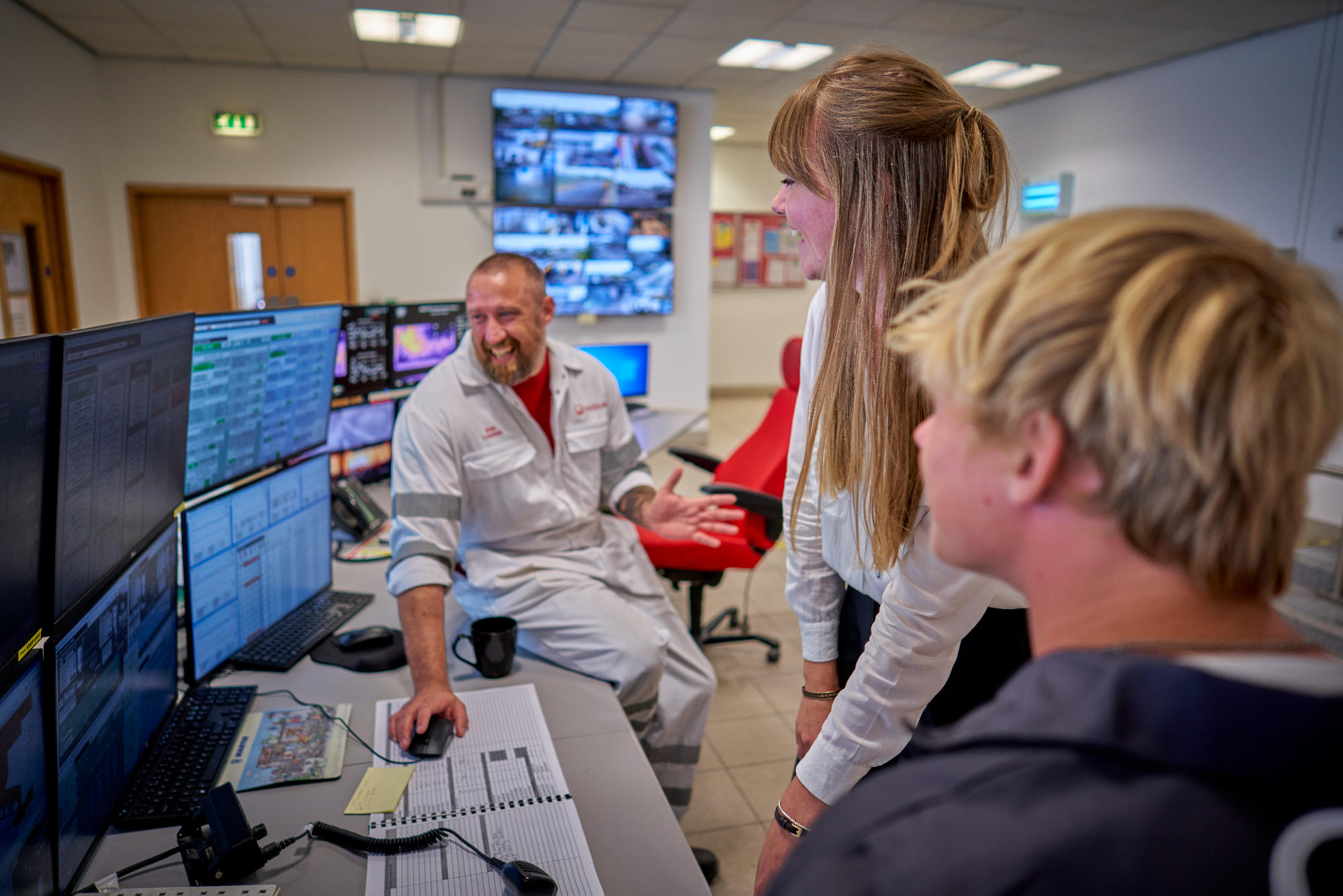 Every year, our Apprentice of the Year awards help us to highlight the integral part our hundreds of Apprentices play in helping us achieve our business strategy of sustainable transformation.
Held at the House of Commons, the award recognises Apprenticeship excellence, from our broad spectrum of UK operations.
Michael Worth - Junior Content Producer and Veolia's Apprentce of the Year 2019
If someone had told me when I first joined Veolia that I would win Apprentice of the Year, I wouldn't have believed them. I don't think people realise the number of opportunities and the exposure you get at Veolia being a Graduate or Apprentice. I think this award shows that Veolia really does notice when you put the time and effort into your work.
Veolia's Fleet Technical Academy
With over 50 of our fleet workshops in the UK, our Heavy Vehicle Service and Maintenance technicians are the main reasons our vehicles make it to the streets every day.
It's great being able to add to the circular economy, and we can see our contribution from every level – even our Apprentices. With many former Apprentices in our Workshop Management teams, senior fleets and even at Director level, they're proof that the sky's the limit when you see an Apprenticeship differently.
Our Heavy Vehicle Service and Maintenance Technician Apprenticeship is unique to Veolia. As a mix of classroom-based learning and practical activity through a series of block releases at our partner training centre (Bristol's S&B Automotive Academy), your skills will develop both academically and practically with us. Alongside this, you'll get a full induction and real experience in our fleet workshops.
By the end of your time with us, you'll have received industry-standard training and recognised qualifications that'll put you in the best possible position to go forward in your career. And for those who want to take that extra step towards leadership and management, they've got the potential to earn a higher level Apprenticeship in the future.
We recover water, energy and waste – preserving scarce raw materials and helping to build a circular economy.
We employ innovative, inspiring individuals who bring a new perspective to the business. Are you one of us?