An incredibly wide range of roles, united by our passion and ambition
Veolia is a huge business, with over 174,000 employees across the world and over 14,000 in the UK alone. 
We have people in an incredibly wide range of roles and what unites us is our passion and ambition. We're a leader in providing smart environmental solutions - and are looking for people who share our drive and vision.
With us, you'll be part of a culture that's both innovative and inclusive. We really value diverse points of view and encourage everyone to contribute to our goals. To help you, you'll have exceptional learning and development programmes. You can also expect the support of a warm and friendly team.
Find out more about working at Veolia
Training and Development
We want you to fulfil your potential. That's why you'll be encouraged to develop your skills and knowledge, with the opportunity to learn in a variety of different ways.
​Our training division, Campus Veolia, has a wide choice of programmes that can help you learn more about: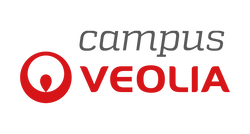 Leadership and Management
Sales and Finance
Quality Health Safety and Environment (QHSE)
People Skills
Technology Skills
Driving Skills