Meet some of our employees and find out about just some of the ways we celebrate their achievements.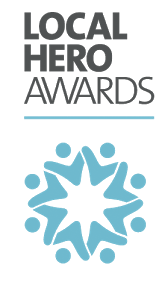 Quite simply, Veolia couldn't achieve what it does without every employee doing what they do. We want our colleagues to feel proud of the contribution they make to the business by celebrating their achievements.
​Local Hero Awards
The Local Hero Awards is an annual company-wide employee recognition celebration. The company gives each site the opportunity to organise an event or activity that recognises and celebrates the efforts and achievements of your local team. Winners are nominated by their colleagues and selected by the management team.
Apprentice and Graduate Awards
This is an opportunity to celebrate the achievements of our Apprenticeship and Graduate population. The event highlights our commitment to upskilling, developing and retaining the talent that we need to stay one step ahead.
Deputy Plant Supervisor, Marchwood Marine Facility, Southampton

 I started out as an operative when I was 19 years old. Now, I'm a deputy plant supervisor helping manage plant operations and look after a team of five. I think it's vital to make sure my team is happy with their workload. I enjoy this job because I can make a real impact and get the job done.

Quality Inspector, Southwark Integrated Waste Management Facility, London

I was only a recycling operative for 2 months before being offered a position on the quality team. I try to do everything to the best of my ability because I know there are opportunities for me to move up the ladder. Hard work pays off.

MRF Supervisor, Southwark Integrated Waste Management Facility, London

I started at Veolia as a recycling operative. In 5 years, I've been promoted to the quality team, then became MRF team leader and most recently MRF supervisor - overseeing a team of 30. My team? I just love them. They're hardworking, nice, kind people and we're not the same. Everybody's different, which is why communication is important in this job.

Chemist, Marchwood Marine Facility, Southampton

I started off in the laboratory but as I got better and quicker at carrying out the tests, I've been able to go out onto the plant too. It's fascinating to see what's going on and how the plant works. My favourite part of the job? All of it!

Transport Manager Industrial Services, Grangemouth, Scotland

It's a rewarding feeling to know you're running a compliant fleet of vehicles, but I also like knowing that Veolia is committed to my professional and personal development. I never had much confidence, but I've been given some development and now I'd say that confidence has been boosted.

Business Administration Apprentice, Brownhills, Walsall

A typical day at work is not a typical day at all! No two days are the same. It's a challenge to balance work with my apprenticeship, but I'm well supported by my apprenticeship advisor and my manager!

Apprentice Technician, Leeds

The best part about this job is having different challenges and solving problems every day. We have an outstanding team who support each other and all muck in together. I'd like to carry on progressing and think if I keep working hard, it's definitely possible.

Dean Phipps, Witton, Birmingham

Apprentice Electrical Engineer

I'm an apprentice electrical engineer at one of our effluent treatment sites in Birmingham. I work with the maintenance team to oversee site operations and make sure the equipment is working. Previously I was a manager in a bookkeepers until I realised it was time to pursue the career I really wanted. I had concerns about applying for apprenticeships, as I thought I was a bit older than usual applicants... however Veolia gave me a brilliant opportunity, I couldn't turn down.

Kim Bailey, Southend-on-Sea Waste Transfer Station, Essex

I'm a weighbridge operator in one of our domestic waste transfer stations. It's my job to make sure all vehicles are weighed when they come in so we can record how much waste they're carrying into the tipping hall. It's a nice place to work because everybody is friendly and we'll always help each other... it's a bit like a family

Louise Mazirel-Cowell, Eastern Fleet Region

Workshop Technician Apprentice

I joined Veolia to be able to expand my knowledge within the ever-changing and complex automotive industry and to work on new equipment that I had not encountered previously. Veolia has always stood out from the crowd as a company I wanted to work for - one where I can see myself making a positive impact
Find out more about working at Veolia