As demonstrated by the launch of Asda's first 'sustainability store', supermarkets can integrate consumers into their sustainability plans to ensure an environmentally conscious approach from suppliers to shoppers.



Promoting sustainability in stores
Retailers are implementing an increasing number of sustainability initiatives in terms of sending zero waste to landfill, working with suppliers to increase their sustainability and launching Net Zero strategies. But this environmental focus needs to follow through in stores.
Working with consumers as part of your sustainability strategy enables your business to be a driving force for educating people to make greener choices. As well as from a sustainability perspective, this also benefits you on a responsible business front, as you are taking an active role in influencing consumers to improve their behaviour.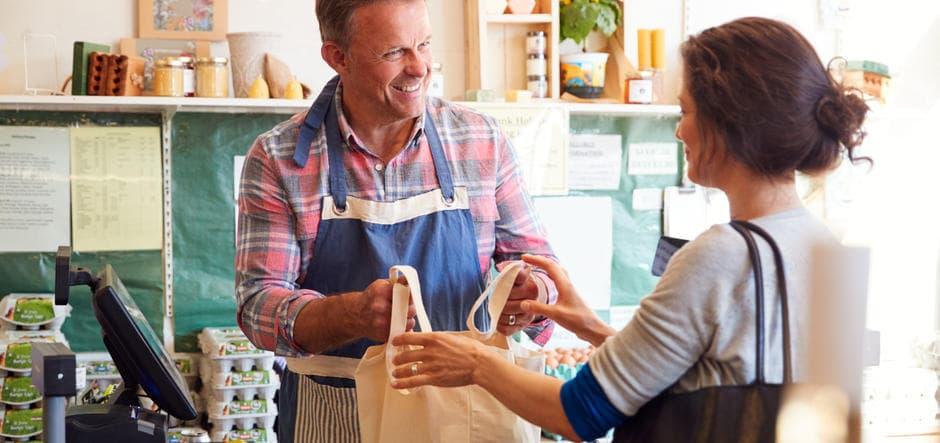 How can you support consumers to make more sustainable choices?
There are several ways in which you can present more sustainable options to customers. Packaging is a key area in particular - installing refill stations means that customers can reuse containers, or fill up their own rather than purchasing products in plastic packets. You can also encourage them to recycle difficult to treat items in-store rather than putting them in general waste at home, for example, crisp packets, using our PROCycle system.
Financial incentives can also be offered to customers as part of bring back schemes, where people are urged to return plastic bottles or other materials to stores in exchange for cash or coupons via a Deposit Return Scheme. You can even think outside of the store, and install electric vehicle charging networks on your car park to encourage shoppers with EVs.
How can Veolia help?
We can help you to implement more customer-facing initiatives as part of your sustainability strategy, by providing practical support such as installing new recycling points or refill stations in store. We can also help you to improve the recyclability of packaging in your stores, and develop innovative new recycling routes to enable waste materials to be repurposed. We are constantly working on innovative solutions to enable more materials to be recycled, such as our HDPE and PET recycling solutions, and we can utilise this innovative approach to help you overcome recycling challenges for you and your customers.
Leverage Reverse Vending Machine (RVM) technologies, to get ahead of the impending introduction of the Deposit Return Scheme (DRS).
HOW CAN WE HELP YOU?
Find out more about how we can help your business work with customers to create a circular economy.
Our experts are always on hand to deal with your request.